Money funds creativity. But this shouldn't make us derail from our very own uniqueness and originality.
How do you find the balance between creating for your heart or your bank account?
Check out our interview with Kosiso as he shares highlights of his journey as a Creative.
Enjoy and Stay Inspired:
Please can we meet Chukwu Kosiso
Mr Kosiso is a Nigerian creative artiste and the Creative Director at OYAPOSE SIGNATURE a media outfit which has Oyapose Photography in charge of her photography brand.
What does Art mean to you?
Art is like the depth of the soul of beings.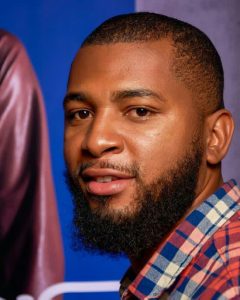 Can you remember the first picture you ever took as a photographer and what inspired it?
Yeah…I think…do I remember? I learnt on the job. I remember the month I took my first shots with a DSLR camera, but I sure can't remember the shot. It was in August 2015.
Have you ever held back your gifts at some point, perhaps through self doubt? Have you ever felt it 'boxed' by someone else or an experience?
Yes. As a rising creative you would hear a lot of talks and advice on what the client wants l. And of course, as a creative who makes a living out of his art there were times I made images to please the populace because I felt it would bring clients to me. But I realized that sticking to your art won't only bring the clients but precisely, the right clients for me. In all, I've never had a doubt about my creativity.
We agree with the saying that "pictures tell stories," and this is one thing you do in between expressing your Art. How would you best describe your kind of photography?
I would love to be established as a wedding photographer who tells beautiful love stories of marriages that last forever, like in fairy tales.
Can you give us some quick highlights about what 'Oya Pose Photography' is all about?
Oyapose Photography is all about the expression of Art from the Heart. We are all about BEAUTIFUL IMAGES AND FEEL-GOOD MEMORIES.
How was growing up like?
Growing up was pretty much like the average Nigerian kid from the average Nigerian home.
Do you feel Creatives in developed countries are at advantage than those in developing countries?
I don't feel so.
Actually, we all know so.
Who are your 'ICONS' in the world of photography?
Ermmm…Jide Kola is one of the photographers I really admire. BigH, kenpack photography and a host of them.
What does success mean to you?
Fulfilling your purpose on earth and effecting positivity by it while making a beautiful living out of it is SUCCESS in capital letters.
If you could do a collab as a photographer with any other artist, what Art would that be?
That would be a fine art painter.
Please briefly tell us something we do not know about Chukwu Kosiso.
Do I even know what you don't know? Okay. Kosiso has a new single out. Go stream it @theofficialkayer. He is a music maker as well.
Let's go a little poetic: If poetry is a rainbow and you have a choice of one color in that pallette, what would that be and why?
Green because it will stay everGREEN. LOL
You Are Everything Beautiful Kosiso.
From The Entire ICONIC Team,
Massive love!
Thrive on!!