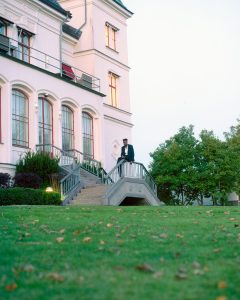 It's a world where not everyone has the opportunity to live the life of their dreams. Not just in terms of materials possessions but also, living a life of fulfilment filled with passion. Tobbytelly is not only blessed the giftedness of this, he is also open to share highlights of his journey on this path he has chosen.
Enjoy and Stay Inspired:
Please can we meet TobbyTelly.
Absolutely yeah, I´m Oluwatobi Oluwaseun Egbalewon, also known as Tobbytelly, an Artist, songwriter and Model, Born in Lagos Nigeria, 15 April 1993.
What does Art mean to you?
Art to me means creating something timeless, beautiful and pure, it's an act of expressing one's idea in a more simplified way others can also enjoy and relate to it either in writing ,performing or whatever creativity you are locked in with, for me Art is music and I live for it.
Can you remember the first song you ever wrote and what inspired it?
Totally yeah!! My very first song was titled 'Kalamity' and the story behind the song was a situation I had to experience in the midst of having to pick sides as to whom I wanted to express my love to and spend time with at that current time. In some ways, it was the beginning and introductory phase of my career to the Music world and I will always be forever thankful for that phase, as it propelled and prepared me for the actual Big scene, and made me tap fully into my potentials and also awoke of me on how far I can take it from here.
Also an additional fact I never made mention of ever before. I actually wrote the song while on a flight, in between Milan and  France, came back home from that trip, and I sketched it all out and there we have ´Kalamity.
 Your songs are mostly accompanied by calming and soothing beats. How would you best describe your kind of music?
I mostly vibe on the wavy soothing kind of beats and melodic vibes. My songs are calming because the Mastermind plan is to take you to a whole different level of good feeling and a wavy space whenever or wherever you listen to any of my songs. It's a wavy wavy space, sit back, enjoy the melodic feelings and space out with me on this good music trip.
How was growing up like?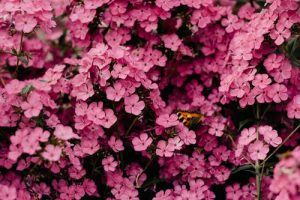 Growing up was crazy, fun, adventurous, and very "Nigerian issh" ,and I mean that in the most nicest way to be called a Nigerian (LOL), but of course I went through numerous stages of Life you know, the growth, changes and certain real life situations I had to deal and learn from at different phases. Regardless, I'm really thankful for everything. That's how I found TOBBYTELLY IN OLUWATOBI. So yeah, I stayed solid all through and I'm grateful to God for the kind of family I have and being spiritually awoken and rooted . All these factors helped in sharpening my mindset.
I was Born in Lagos, Nigeria, then later relocated to Milan with my family at quite a young age, and I travelled in between different countries I learnt and adapted to different cultures, this factors in some ways helped play major roles in helping my mindset and fully understanding and having clarity as to what I want to get out of Life. The whole journey been a process and it's still a process. 
So growing up I would say was a movie, and everyday I'm still growing , living and playing my role while I'm here.
* Please share the inspiration behind your stage name 'TobbyTelly.'
The Telly signifies your Television and I'm Tobi straight to your face and just like your television set while you watch and listen to me take it all the way up from here. So there you have TOBBYTELLY (ALIAS) EYAN BALLOTELLI.
 How would you best describe your journey so far as a music artist?
Honestly it's been everything I have imagined it to be like , maybe some phases are yet to unfold but so far so good, it's been beautiful, challenging and motivating. Everyday is a reason to go even harder and keep perfecting my craft, and not just music wise but this also applies to other aspects of my life, making sure I'm in the right space of mind to maintain a healthy balanced relationship, with my family, my partner, and close friends. It's a circle of life you know, music has helped made that vision even clearer more than ever before. And on everything I believe at this stage I am in my life, I'm most certain the best decision I ever made in my life was choosing to do music . I wouldn't trade this gift for nothing. It's definitely a process, and I'm trusting every step of it. I have a solid, great team of people I work with on a daily basis, in and outside of the country. You know we are building everyday and learning new things, pushing to beat the best and be the best. So yeah I'm thankful we are doing this and it's only greater heights from here.
 We are super excited, in anticipation of your next single titled 'Lifestyle', please share highlights of what to expect on this new one.
Expect beautiful sounds, just beautiful music. I can't quantify it. Personally, lifestyle is a transitional phase for me artistically, musically, mentally and in general just with the frequency and progression of how I want my sound to be like henceforth and even better and better.
It's my Last project for this year and also in a part of the song there was a line in reference to a late close friend of mine who passed away a while back. So everything all combined to give you a story and any random listener can relate to the situation from the music perspective . It's really one of those special records for me. 'Lifestyle' literally our day to day life if you think about it. I just found a means to say and express mine to you in my own way and that's why I called it ´Lifestyle.' We live through it. The sound is wavy, it's a vibe and you know when it drops. Let the music speak for itself.
 You have no doubt tasted life in Africa and life outside the shores, do you feel Creatives in developed countries are at advantage than those in developing countries?
Both sides have got its pros and cons. For example some people believe overseas you have more access to certain high advantages like high leveled tools, studio build up, arenas, audience reach, campaigns and more, but honestly, I personally would prefer to visit back Home ( Nigeria) every now and then and create. It's a real source and tap to my root. That connects even more on a way deeper and wavy level. The sound feels different.
Regardless of the geographical location though, my sound is pure and nothing can change that. So yeah it sure works both ways and whichever situation we as humans find ourselves in, it's smart we just keep building and watch it all play out in the long run, in that sense. Whatever works for you, keep building on it.
 Who are your 'ICONS' in the music world?
Quite a few Afro music is now gone even more globally and the sound is more accepted than ever , but yeah I got couple BIG ICONS I tap game from, like Late Baba Fela, Bob marley, Prince Nipsey hussle, Shania twain , Big Wiz are definitely on the list and you certainly can't cancel out the African Giant ´Burna boy.
 What does success mean to you?
Success means a lot of things to me, but of course the most essential one is the gift of Life, good health, peace of mind, my whole family living good, and the stability of my mental wellbeing. You know, I can do things I want to do, go see places I want to see , and spend quality time with my loved ones . My definition of success can also be referenced to just the fact that I am genuinely in a happy state of mind inwardly & outwardly.. I'm good. Don't get me wrong of course the glamorous lifestyle also counts but in the long run that's just a plus. The real success is peace of mind.
 Let's go a little poetic: If poetry is a rainbow and you have a choice of one color in that palette, what would that be and why?
Blue, I choose the colour blue simply because it's calm , it represents the skies, the clouds and I find that very beautiful whenever I get to fly in the clouds. Blue just gives me a calm and serene type of feeling and that I love.
 If you could do a collab as a musician with any other artist, what art would that be? 
I want to work with quite a lot of people out there honestly, like new crazy
good sounds dropping on a daily. But on my check list, I still have quite a few
names like ASA, Ayraa Starr, Frank Ocean , Big Wiz, Drake, Burna boy, Olamide, FKJ, Buju. I feel the list is long but top 10 any day any time, these people are definitely on my list 
Please briefly tell us something we do not know about TobbyTelly.
Tobbytelly is warm, loving, I think I'm funny, lol maybe in my head. I could
sometimes get emotional, which is totally okay, in this crazy world. I'm me
always. Quite outgoing and I tend to make friends quite easily, you know if
the vibe feels right and our spirit align. 
You Are Everything Beautiful.
Massive Love TobbyTelly!
The ICONIC Team