A Perfect Reflection of Creativity in its Diversity
To some, discovering purpose is a struggle, while to some others, fully embracing the purpose discovered is the struggle. With fear, anxiety, self doubts and even naysayers acting as one stumbling block or the other, it's easy to get carried away by the many happenings around us. It's not so hard to give up on our dreams and visions, definitely leading to a life of unfilfillment. But beyond all these shared struggles, ceratin people seem to effortlessly find this thing called purpose and also embrace it to the fullest, leaving so much positive footprints everywhere they go.
Storyteller Abimbola is one of those who discovered purpose at a very young age and has continued to live her passion to the fullest!
Join us on this awe-inspiring interview as she shares her journey into everything beautiful.
Enjoy and Stay Inspired:
* Please can we meet Abimbola Gbemi Alao?
I am a university lecturer, author and performance storyteller.
* What does Art mean to you?
I think art is an expression of the movements and eruptions within the human imagination. Our imagination and subsequent ability to create art is what makes us different from animals; it is who we are really.
* Everything about your works is beautiful. How do you perfectly combine being a storyteller, award winning author, certified wellness coach and dementia researcher in terms of time management?
Thanks for your kind words. Each element of what I do happens at different times. For example, presently, I'm focused on working with a team of professors in Finland on frontotemporal dementia studies. My work in the field of dementia is to raise awareness about non-pharmacological approaches to dementia care, especially BPSD, which is behavioural and psychological symptoms of dementia.
* Have you ever held back your gifts at some point, perhaps through self-doubt? Have you ever felt it 'boxed' by someone else or an experience? How did you manage times like this and how do you best face challenges?
As a life coach, I enjoy coaching myself first before working with other people. I have always tried my best not to hold back my gifts. For example, I have been telling stories since I was about 9 years old, first to my siblings and neighbours in Nigeria, and later, professionally in the UK. I have also been blessed in my career as a lecturer and course developer. However, when it comes to challenges, I have had plenty of them! I face challenges by communicating with God, and then I listen to Him about what to do. I meditate for long hours until I get a breakthrough answer concerning my problems. Then I get up and do what I believe the Spirit of God asks me to do and I become victorious.
* You recently celebrated 30 Years Marriage Anniversary! A big, big congratulations!! We understand how balancing work time, rest time and family time is a struggle for many Creatives out there.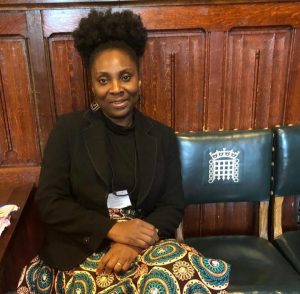 Can you share few tips on how you try to balance these three?
Thanks for your best wishes. I am strict on work-life-balance. I create time for myself each day, to meditate and make time for my husband and children. I do not take on jobs that stress me out, no matter what they are willing to pay. I am not desperate for anything because I rely on God for my provision; therefore, I am a firm believer in the scripture that says, 'The blessing of the Lord makes a person rich, and He adds no sorrow with it'.
Also, I pray to know what I should focus on; this helps me to eliminate distractions and gives me freedom to do what is important.
* What was growing up like?
Growing up was fun! I have 3 siblings who were my first storytelling audience. Our parents refused to invest in a television set, so we read a lot of books, and acted out the stories in the 'theatre' of our parents' living room. I was raised in a Christian family, and I also became a bible scholar at a very young age. I used my imagination a lot when I prayed; it helped me to learn how to communicate effectively with God.
I attended St. Louis Grammar School in Ibadan, and later went to study Classics at the University of Ibadan. When I was in my second year in secondary school, I began to dream about becoming a published author. However, my passion was literary fiction as opposed to pop fiction. I wanted my books to be used as 'readers' in schools. That dream is now a reality, thank God!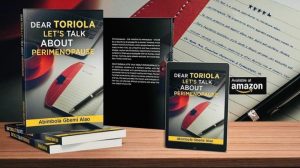 * Your book 'The Legendary Weaver' has been described as a story of hope and victory even in adversity. Can you please share more highlights on the inspiration behind the book?
The theme – 'victory over adversity' comes up in everything I do, be it storytelling, writing, dementia advocacy or life coaching. I believe we have what it takes, as children of God, to overcome whatever life throws at us, but there is always a way to victory if we care to explore the pathway.
* Do you feel Creatives in developed countries are at advantage than those in developing countries?
Yes, I do. This is not because a group is better than the other, but because in developed countries, there are more opportunities for people who wish to focus on their creative work. In many developing countries, there are structural/governmental issues that undervalue creative industries and this needs to change.
* Who are your 'ICONS' in the digital Art industry?
The first one would be Akiane Kramarik. She started quite young, at the age of 4. She is a genius; no doubt, and I think everyone should have the opportunity to see her art titled Prince of Peace. It is breath taking!
Another one is children's books illustrator, Alena Tkach from Ukraine. I love her beautiful and funky characters! They bring energy to the books that she illustrates.
* What does success mean to you?
For me, success is not a destination; it is a journey. Therefore, success is doing exactly what God has placed me on this planet to do. Any other thing is insignificant.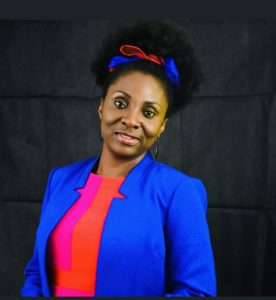 * Let's go a little poetic: If poetry is a rainbow and you have a choice of one colour in that palette, what would that be and why?
That colour would be light pink because when I behold pink, I am calm and grateful for our beautiful world.
* If you could do a collab as a storyteller with any other artist, what Art would that be?
I think I will collab with a drummer. I play the djembe drum, but when I am performing as a storyteller, I always appreciate it when someone else is drumming while I move to the rhythm of my stories.
I love the djembe; one of my best moments was drumming with the indigenous Saami people in Norway. However, it would be great to drum with the legend Famoudou Konate one day!
* Please briefly tell us something we do not know about Storyteller Abimbola.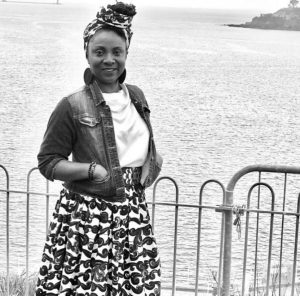 There are thousands of things you don't know about Storyteller Abimbola; therefore, I'm not sure what I can tell you – (laughs!) Nevertheless, perhaps I could let you know that I am a children's book translator and I have translated 8 books to Yoruba for a major publisher in England. One of the books is Hansel and Gretel.
Massive Love Storyteller Abimbola!
The ICONIC Team