It's not every day you hear a unique story of strength, courage and a beautiful audacity. Amirah's big, bold and beautiful heart is the kind we utterly adore at Hello ICON Magazine. Her big dream is to one day help the needy aroind the globe from the proceeds of her writing career. She also believes the greatest purpose is to support each other as humans. No doubt, Amirah is an ICONIC creative, standing tall and representing the voices of women in her sphere.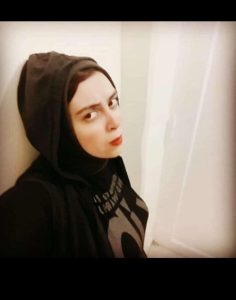 Here's our Exclusive Interview with Amirah as she beautifully shares her truth on her journey as a Creative.
Enjoy and Stay Inspired:
Please can we meet Amirah?
Of course. Actually, it is such a great pleasure and honor to me.
What does Art mean to you?
I think I fell in love with poetry since my childhood, this magic made me more sensitive towards everything including the very small details. Poetry appeared firstly in my writing in Arabic, then I found myself sinking in a harsh conflict, I felt the need to write with this fascinating language which touches my heart and my mind. I love English, regardless of the fact that I am not a native writer but I saw my passion in it. Writing poetry in any language, of course achieves the poet's goal but in my case, I particularly adore writing poetry and many kinds of literary arts in English, although I have 5 books in Arabic. I found my joy and my own voice and world when I started writing in English, poetry came to me. It absorbed my spirit and gave me a mysterious kind of beauty. I feel it in many ways, I can say it is one of the poetry secrets, when it covers your body and your soul without permission, without noises.
What led you to begin your journey as a writer? Also can you remember the first poem you ever wrote and what inspired it?
My motivation to write in English is scratching the walls which stand between me and myself. The very first time I caught the sight of words shaped in English, I felt like a shiver touched my body and soul. I know that many, many people who are native in English, will laugh and wonder, saying to themselves loudly, "Don't you think that's overkill?"
I know that the native language speakers may not figure out how beautiful their language is. I love to discover this language. I love to write like a child. I love to hear some people laughing at me and my writing style. Writing is the most interesting discovery journey. My motivation to write in English is that beautiful and delicious taste I found in its letters, words and phrases. I love to eat the words through my eyes.
What inspired the title of your forthcoming poetry collection- 'How to Bury a Curious Girl?
As an Egyptian Muslim woman I have many and many challenges to face. One of the biggest challenges in my life is, how dare I identify myself as a writer?  I still remember when I attended my first writing conference at Alexandria, and then it was my turn to talk about myself and my writing journey. I still remember how the (male) committee laughed at my existence! And how they refused being a woman who writes, and guess what? She takes her journey seriously! How dare she? I still hear that sound in my ears, one of them who shouted in the space of the confirmation saying, "How does such a simple country girl dare to come here to Alexandria to talk about her writing career and consider herself as a writer?" And again he shouted, "Who do you think you are?" So, one of the biggest challenges here in Egypt or in the Arab world is, "who do you think you are?" Here, if you want to be something, you should have many relationships with the important people. You cannot be yourself at all. And the other challenges is that I am a Muslim writer who wears a hijab and writes as feminist. So how is it possible?
The world has a bad idea about Muslim women, and maybe they don't trust writers wearing hijab. Maybe they will trust and support her after taking her hijab off. And I insist to write on with my hijab. Because I am who I am. And freedom requires letting everyone be themselves without pressure or hate or judgment or racism. Also, here in my country, being a strong independent woman is such a stigma. You have to be an obedient woman.
Do you agree Art can be used as a tool for correcting faulty orientations? Kindly share any relatable scenarios if you do.
As Yoko Ono said "Art is a way of survival", I also totally agree with that point of view. Actually, I believe that we breathe through poetry. We learn from poetry. Our bones are made of poetry. We live in a poetry bubble. I just felt it and sink in a continuous desire to discover how to express it.
"Feed the poor without taking pictures of their empty pots." "Misery is manifested in the presence of children selling toys rather than buying them." These are some of the many powerful quotes by you. Can you briefly talk about these two in particular?
I truly believe that honest writers and artists must have the ability and the courage to write about the poor, the orphans and the street children and the homeless. Actually, when I was fifteen years old I had a dream to write about those people around the world and to help them widely. My big dream is to help all the needy people around the globe one day, when I make it through my writing career. Those people matter. And we're here on the planet to support each other. This is the greatest purpose.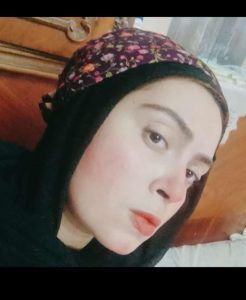 The theme for this edition is 'Rise.' Have you ever held back your gifts at some point, perhaps through self-doubt? Have you ever felt it 'boxed' by someone else or an experience? How did you manage times like this and how do you best face challenges?Actually, I am one of those women writers who belong to the minority. Every morning I wake up feeling suffocated. Every evening I go to my bed with a huge sense of pain. Every moment I ask myself, "What is the problem with being a woman? Does God create women to be slaves?" I am that woman who chooses to write rather than sitting helplessly, thinking how to obey the men's societal commands. I love being free. I believe that God makes us all free. But the question is, why do so many people hate the idea of us being free?
I am a writer from a remote and humble province called Damietta (a port city, and capital of the Damietta Governorate in Egypt) who believes in writing power. I began my writing journey in the Arabic language, but then I felt there was an immense desire to write in English hidden inside me. There were many feelings and issues which I felt hungry to express and talk about in a language without borders. Without limits. I wanted to expand my language. I hoped to find a wide space for my thoughts and my imagination. I have struggled many times while writing in Arabic, because I wrote about issues that seemed forbidden. I love the Arabic language; I love its music, but I adore the English.
I am not that girl who studied at language schools or at international universities, I studied at public school and got my Bachelor of Arts from a public university. I felt fond of the English language. I fell in love with English and American literature. I just dreamt that I could write in this amazing language which knows no borders.
You are definitely one super star, always full of literary good news to share. For most writers and creatives in general, rejection is one of the hardest phase to deal with. In between the beautiful wins, how do you manage rejections? Any few tips to help creatives out there.
Of course, I have many rejection letters. And every writer has rejections letters. When your piece get rejected, it doesn't mean that you are a bad writer, the piece got rejected because it didn't meet the publisher needs or because it didn't match the editor's taste. I believe that every writer must have the courage and the confidence to deal with the rejection process.
Actually, I never feel tired of submitting my works here and there. And I am grateful to the many websites that provide resources to help writers find places to submit to. I highly recommend the New Pages website for emerging writers.
How was growing up like?
Growing up was like climbing the shoulders of existence.
Who are your 'ICONS' in the creative industry?
There are many inspiring poets to me, including Emily Dickinson, Sylvia Plath, Charles Bukowski, Pablo Neruda, Jalal Uddin Rumi, Indian poet Tagore, Gibran Khalil Gibran, Maya Angelo, Robert Frost, and others. There are many inspiring poets for me who thier piece of poetry pierces my heart, intelligently inspires me and I cannot stop thinking about it, that kind of idea that feeds my hungry spirit.
What does success mean to you?
I want my poetry to have an aesthetic sensitive taste and a human impact in the real world.
Let's go a little poetic: If poetry is a rainbow and you have a choice of one color in that palette, what would that be and why?
I will choose the purple color then. I think this romantic color fitting to the poetic whispered voice which touches our hearts deeply. It seems like a direct sign of Awakening and Revival.
If you could do a collab as a poet with any other artist, what Art would that be?
Maybe a song or a play or a movie. It is one of my dreams. Maybe one day I can make it true.
Please briefly tell us something we do not know about Amirah.
Maybe I could describe myself as a mix of introverted and extroverted behaviors. I also could introduce myself as a rebellious woman although many people could think me a quiet woman.
Massive Love Amirah!
The ICONIC Team