We see them on our screens, we admire their eloquence, we love all the vibes and positive aura that effortlessly come with them. They are the tv/radio presenters. Celebrities in their own league. And Ryan Swain doubles as this and a DJ as well. Yes! Combining being a tv/radio star and being 'the life of the party' ain't a small feat. Yet, beyond all these gliitters and glamour is who he really is.
A super talented, yet compassionate human.
Ryan unleashes one of our most beautiful HeART to HeART segment as he shares his truth and so many behind the scene stories on his journey as a Creative.
Enjoy and Stay Inspired: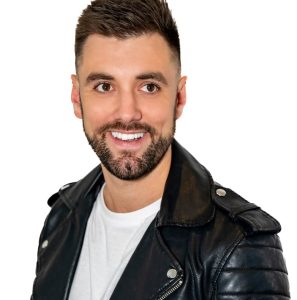 Please can we meet Ryan Swain?
Ryan Swain is an emerging, and award winning presenter, DJ and entertainer hailing from Malton in North Yorkshire. Ryan's cheeky charm, high energy good looks and the abillity to improvise and adlib in any situation along with his charm is what gives him elusive star quality.
He is also a motivational speaker and selflessly tours schools, colleges, community groups and theatres talking about Mental Health and inspiring all generations to live with their disorders and over come them.
He is a self trained and established event MC, hosting live events, music festivals, concerts and shows across the UK and abroad. Proclaiming he is one of the most exciting things happening on the live entertainment scene right now. Ryan has also worked closely and supported and warmed up for some of the biggest names in the music and entertainment industry over the years. Ryan has a huge and active social media following and is a great creator across Instagram, Facebook and TikTok using his profiles to lift spirits, spread positivity, empower people and most importantly do what he does best entertain people.
What does art mean to you?
ART to me means a lot of things, but to everyone else it is what ever you want or perceive it to be. Art to me is something that captures the eye. Whether the artist is trying to communicate an emotion, an idea or something else, the most important thing is how well the audience receives it. Sometimes for me the headlines in the papers are just as more sensational than the actual art work its self or whatever it is you are doing, for me art has always been in my veins and embedded into my programming and if I aren't been creative expressing it in some way shape or form I become like a parrot in a small cage. Art is very important in the society because it is an essential ingredient to empowering the hearts of people, and that is what I am all about both as a human being and as an artist.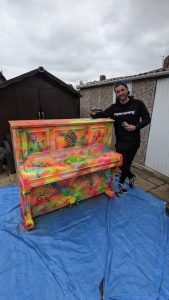 What would you consider most fulfilling about your journey so far, as an award winning TV and Radio Presenter and DJ (respectively).
As a presenter everyone assumes it's all about television and radio which I have done. They also assume you're a millionaire which I can also confirm I am not. I currently host a weekend show on York Mix Radio on DAB radio around North Yorkshire which is called Party Mix and is the equivalent to Sophie Elis Bexters Kitchen Disco. Primarily, I am hyper focused on the live circuit right now hosting and presenting a brand new event called Clubingo which is basically stand-up comedy, hosting, DJin, Bingo and a show all in one night, it's great fun. In 2022 I am hosting some of the best and biggest festivals in the UK which I can't say too much about right now. My favourite part of the journey has to be the progression and the fact I haven't changed, I have always stayed true to both my upbringing and heart and kept it real. I go to meet the fans and people who buy the tickets after every show no matter how big or small it is. I like being where I am in the industry and with this so called celebrity interest I have garnered over the years, I enjoy that people who know, know me. I am more than ready to rise to the top now, I and ready for that recognition and celebrity vibes. I have worked relentlessly over the years, trying my hand at everything and never giving up, I always say follow your heart and listen to your instincts because we all have them for a reason. The pandemic rekindled an old flame in visual art and as work dried up on stage for me, I started earning a few quid by drawing people in order to keep a roof on my head when Covid-19 hit so I always say that art has really rescued me financially, physically and emotionally over the last few years.
We see your beautiful twins and how they 'glow up' your social media pages! Balancing work time and rest time is a struggle for many Creatives out there. Can you share few tips on how you try to balance work time, rest time and family time?
I have my daughters 3.5 days a week, so half a week. They are heavily involved in my life and I love them more than I have ever loved anything. They have given me even more drive and and ambition than I had already. I just want the best for them now and this has given me that incentive to work even harder to acheive my goals. It can be a struggle and it isn't always easy being a single dad. Here the best isn't always about money or doing things, it's also about time which is so precious and have been a part of their life and world which I have always made extra effort to do. I call them my twincesses or swaingels but the reality is far from the truth as some times they can be literally double trouble, but they are good kids and I am already seeing a lot of creativity that is ready to burst out of them as they get older and develop. I am a proud Dad. I am a life squeezer, manage to squeeze so much in so little time. As a matter of fact we are all allocated the same amount of time, we all have 24 hours in this world and it is what we choose to do with it that counts. For me planning ahead is key, I check my diary reguarly and have to set alarms on phones to get things done.
How was growing up like?
I enjoyed my childhood, we didn't have a lot but what I had was priceless as my parents are two of the most amazing human beings on this planet. They have supported us and made time for us most importantly and put us first. And my brother Trent since day one and has always been there most importantly, my Mum Debbie is very inspirational and talented and I get a lot of artistic and creative talents from her. I get my exccessive talkitivness from Dad. I struggled at school massively having ADHD and then into my teenage years and high school Adult ADHD, I actually got expelled perminantly at the age of 15 due to being disruptive and a class clown, but I was just misunderstood. At that moment in time was the best thing to happen to me because overnight my outlook on both life and acheiving changed due to the style of teaching I was under on a REOTAS program.
I always remember my 5th Birthday party and my mother had hired a magician to entertain me and my friends, he was called Uncle Walter he picked me as a volunteer, afterall it was my party and I ended up stealing the show, so much so he couldn't get down off the stage and I was getting bigger laughs than he was and he didn't like it.
Do you feel Creatives in developed countries are at advantage than those in developing countries?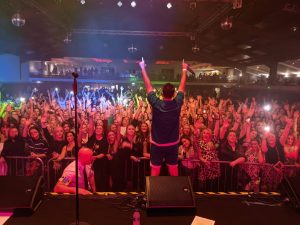 I think it's irrelvant what country you are as you are either creatively minded or not, it's got nothing to do with technology or money, that is just something that helps and is contributing factor in creativity but over all you have to have a open mind and most importantly it inbedded in to your soul, you live it, breathe, dream it and even live it. Some people who think they aren't creative actually are they just haven't discovered it. I truly believe we all have a talent.
I have many ICONS in art Damien Hirst, Henry Boon, Ryca Artist, Matteise in terms of digitial art I don't know much about it, I like Beeple I think it's called, pretty cool.
Who are your 'ICONS' in the digital Art industry?
FAT BOY SLIM, as youngster he was my hero and one of the first groundbreaking DJ's to break through and conquer the mainstream. His energy is amazing and matches mine and I like the fact his shows have sense of theatre to them they are always on a large scale, with big backdrops and backline, props, special fx and props.
Let's go a little poetic: If poetry is a rainbow and you have a choice of one color in that pallette, what would that be and why?
Yellow is the color of happiness and optimism, and is associated with sunshine. Yellow is a bright color that evokes feelings of positivity, hope, energy, and warmth.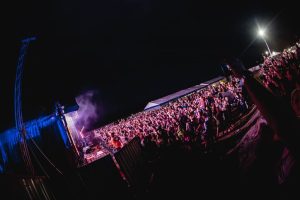 Please briefly tell us something we do not know about Ryan Swain.
Ryan is a motivational speaker, over the years Ryan has hundreds of thousands of pounds for various charties and he also had Patent Aterial Ductus and nearly died aged 4.
Massive love Ryan!
The ICONIC Team.