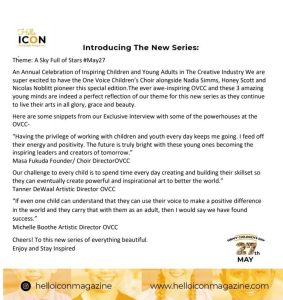 Beyond being a super star actor and a wheelchair dancer, what makes Nicolas Noblitt a total inspiration is how he continues to pave the way and uplift people living with disabilities. His definition of success is simply "to do good things in life and expand yourself."
Nicolas recently made his film debut in the highly anticipated action thriller "The Contractor", that hit theaters April 1st 2022, and is now streaming on Amazon Prime.
Here's our Exclusive Interview with Nicolas as he beautifully shares his journey as a creative.
Enjoy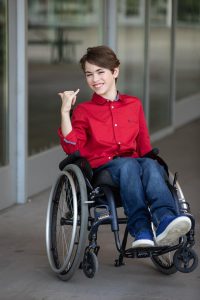 and Stay Inspired:
Please can we meet Nicolas Noblitt.
What does Art mean to you?
To explore and imagine anything that comes to your mind and create something any way you want it to be.
Beyond celebrating beautiful arts, at Hello ICON Magazine, we are more thrilled by beautiful hearts. Those who combine great talent with empathy, love, passion and a beautiful audacity to uphold truth in all. We see you as one of the world's rare ICONS who perfectly reflect these and more. What do you consider most fulfilling about being an advocate for individuals with celebral palsy, epilepsy and hearing disabilities?
What I find most fulfilling as an advocate is, seeing more diversity in all kinds of media, including film, tv and commercials, that includes people with disabilities. People with disabilities bring their own special traits and passions to their roles in creating media. Unlike the limited and less diversified talent that has been depicted in the past, Hollywood needs a more diverse pool of talent to be represented in the entertainment industry and beyond.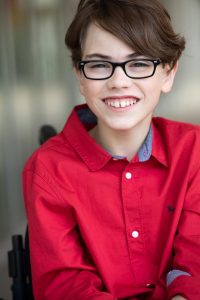 You're no doubt a pacesetter and a total inspiration as you continue to thrive in the entertainment industry, can you please share your own journey with epilepsy and cerebral palsy and how it helped prepare you for your role as Mike Jr. in the thrilling movie- 'The Contractors.'
When I auditioned for the role of Mike Jr., the character was already written as a boy my age, who had a disability that required him to use a wheelchair. They didn't specifically say what kind of diagnosis he had, but because I've used a wheelchair nearly all my life, it came natural to me.
I was able to show what it's like to be just a regular kid, who happens to use a wheelchair. There was also a dinner scene in the movie where I was eating sushi with chopsticks with my family. In real life, I love sushi, but sometimes have trouble using chopsticks, because my fine motor control isn't always the greatest. Once I was able to use my chop sticks properly while filming, the actors and crew shared my happiness and that was such a great feeling.
Balancing work time and rest time is a struggle for many Creatives. Please share few tips on how you try to balance work time, school time, rest time and family time?
The times when you don't have work or auditions, is when you have to make it a priority to get schoolwork done, spend time with family and relax and enjoy friends. Then when the creative work needs to be done, you hope you have time to focus on what you need to do. Sometimes it happens all at once and you just have to do the best you can.
Would you say your love for dancing is connected to your love for music? If that's the case, kindly share some of your favorite songs and music artists.
I am influenced by a lot of different music.
I like everything from Elvis Presely to ACDC to 80's music and Nirvana. But I also enjoy pop music, with Ariana Grande being one my favorite artists.
If you could do a collab as an actor with any other artist, what art would that be?
I'd really love to be in a film again with Ben Foster and Chris Pine. I think they are a great duo.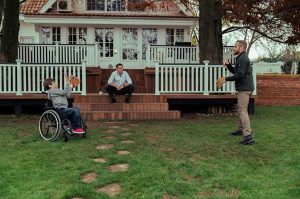 Who are your 'ICONS' in the Creative Industry?
I have so many that I'm inspired by, but to name a few, is Jerry Seinfeld for comedy, Clint Eastwood and Harrison Ford for film. I also went to Georgia O'Keefe's museum in Santa Fe and loved all her work.
What does success mean to you?
To do good things in life and expand yourself.
Let's go a little poetic: If poetry is a rainbow and you have a choice of one color in that pallette, what would that be and why?
Green, because it represents luscious grass, nature and all the scenary around us.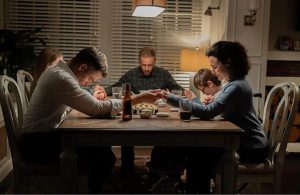 Please briefly tell us something we do not know about Nicolas Noblitt.
I love to travel and have been to many places in the U.S., and other countries such as Romania and France. I hope to travel a lot more.
Massive Love Nicolas!
The ICONIC Team