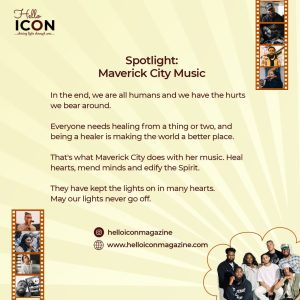 If you're anything like me you've not been able to get the new Maverick City Music and Kirk Franklin song "Bless Me" out of your Head.
You find yourself singing it at all times. In the car while driving, shopping, in bed, outside the house, inside your house, in the shower, while brushing, it just goes on and on. Well, if that's you, then I fear it gladdens my heart to tell you that you're in need of what I call a Maverick City Music Song Binge (MCMSB)
"What is a Maverick City Music Song Binge?" you might ask. We've heard of Netflix Binges, Amazon Prime Binges and the likes, what makes this one different? They're pretty much the same except unlike the side effects that come with the other binges such as Fatigue, Oversleeping, over 'Chilling" the side effects that come with MCMSB are even more intense and persistent.
Now what kind of person would I be if I don't list out these Side effects to you? They include: Listening to the Maverick Songs non-stop even when the binge is over, Deleting all other songs on your phone, Convincing yourself you can sing just like Chandler Moore, Singing to your friends without them asking (Them telling you, you don't), Searching for all the members of the group online, Following their wives, husbands, partners and even parents on social media, Being blessed in ways words can't even do justice to and the list goes on.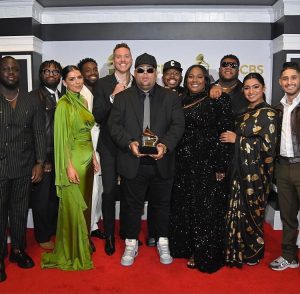 How to begin? You don't go on an Adesuwa Etomi Movie binge without beginning with the classics like Knocking On Heavens' Door and Falling. Same way you can't begin your MCMB without Classics such as: Doxology and My soul sings. Then proceed to the day to day faves such as Refiner, Most Beautiful/ So In Love and Communion. Don't forget intense worship numbers like Fill This Room, Promises and My heart is your home then you can crown is up with the timeless Banger Yahweh.
Like any good binge, you don't have to follow my own list. Create yours, these are just recommendations.
When is the best time to begin your binge? An ideal answer will be on a weekend or free day but truthfully you can start anytime. All you need is a good sound system, concentration and an open heart.
You can even start today Bestie. Who am I to stop you?