Priceless. Sometimes we see ourselves in the stories of others, this and more are what Joe L Barnes effortlessly reflect. A resplendence of how dreams turn reality. A hope for many untold. A connection mirroring the future. Joel L's words constantly reechoes the voices of many dreamers- our stories, our songs, our truth. Our interview with him only further revealed the depth of his kind heART and it's beautiful audacity to pave the way for other creatives carrying their dreams with both hands. It's beautiful to have a voice in a world full of noise. A voice that speaks the contents of our hearts so accurately. It's beautiful to find a light. A bright one. In a dark place. Heartwarming. Priceless.
Join us on this special annual issue- The Revival!
As Joe L shares a truckload of inspiration on his childhood days, dreams, relationship with God and everything in between.
Enjoy and Stay Inspired: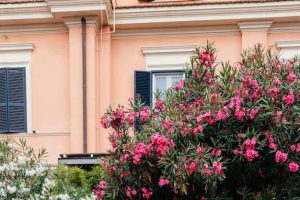 At Hello ICON Magazine, we are utterly in love with everything you reflect. The beauty in simplicity. The grace that comes with your creativity. The calmness that rings in your voice. The peace and healing that comes along with every melody. Your deep, most relatable and beautiful lyrics. And most of all, we are in awe of how your childhood dreams of 'writing songs that would cause the world to dance' aligns with our dream for all creatives.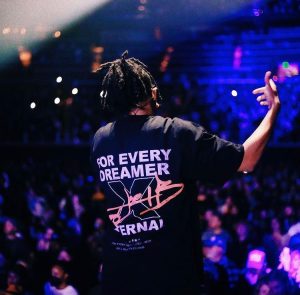 Please can you share the inspiration behind your journey as a music minister?
I got involved in songwriting from traveling in the car with my brother. At that time I didn't want to be a worship artist, I wanted to be an R&B artist. But my mother wouldn't let me. She said I had to sing things that were spiritual (or "spurtial" as she would say it.) When I turned 18 I had an encounter with God that changed absolutely everything. This was beginning of it all.
We are grateful to have you onboard this most timely ISSUE themed: The Revival. At Hello ICON Magazine, we believe and agree nothing can substitute the place of God in the life of every human. Beyond religion. Beyond depression and even the happy times. Beyond failure and even success. There will always be that void until one finally connects, maintains and sustains a personal relationship with God. Can you please share some highlights of how you connected with God on a personal level for the first time? And how you have maintained that relationship overtime.
I was at OCI and watched a promo clip for the next coming up Warrior Fest (youth conference). It was showing the legends of old and how they preached and prayed for people with so much passion and zeal. Nobody prayed for me and nobody laid hands on me- but God himself encountered me. I began to feel something in my chest and so I stepped outside so that I wouldn't freak anyone out and I began to cry and laugh for the next 2.5 hours.
Nothing in me tried to maintain this relationship with God. I learned that the more I submitted to what He wanted- the less I had to strive to maintain a relationship. Live a life open handed with him and he will show you what is next.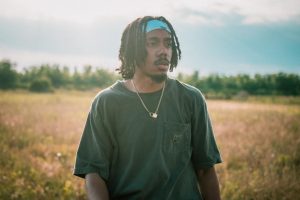 Jo Nketiah, an inspiring poet (and also one of our interviewees for this edition) made a remarkable statement about how God is not just taught, but discovered. Can you share any special tips that could help individuals better discover and connect with God?
A friend of mine told me that Steffany Gretzinger once said "I am much better at being found than you are at introducing me."
At the end of the day God just wants to play a massive game of hide and seek with you- but we always win. We always get found.
How was growing up like?
Unpredictable and fun. My mom worked for the post office and my dad was in the military. I grew up as the second youngest of 17 siblings. Every time my mom had to go to work, she had to step over a trail of my siblings and cousins sleeping on the floor. Anyone that comes from a big family knows this- didn't really know what to expect and that was the fun part. It had its dark moments but all in all I loved my childhood.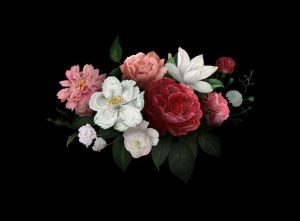 What does Art mean to you?
Art is expressing vulnerability, transparency, beauty, good things, bad things, hopeful and wishful things, love and heartbreak. It is the mountains and valleys. It is dreaming big dreams and shooting for the stars. In any artform you will learn the basics and everything that we've learned over the years, but also you have permission to put your own spin on it and make it your own. You get to give the world a version of your truest self and show others how you see the world. But it can be scary because you don't know how others are going to respond. Art gives you the opportunity to say hard things and it clears a path for you to say and express how you really feel. Art gives people the courage to have a space where they are okay not fitting in. You can be bold, courageous, and fearless.
FED- 'For Every Dreamer' is such an awe- inspiring project, away from the regular. Please share what led to the birth of FED.
There are people like me that have dreams and I was lucky enough to have a family that supported me in mine. I realize that not everyone has that. Not everyone has the same supportive family that cheers them on and believes in them like mine did. I wanted to create a space that did just that- that gives people the freedom to feel accepted and dream big. It doesn't have to be the most common thing or the safest thing. It might not work, or it might just be the greatest adventure of your life. We live in a society that is obsessed with performance and safety. But my heart is for people to go after what makes their heart come alive. "For Every Dreamer" is not for the followers, it's for the leaders that follow a compass, trailblazing a path for the ones coming after them.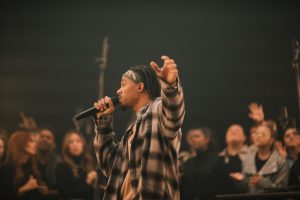 'The only bad thing about this song is that it ends.' These are the words of one of your fans on the song- 'Come Back Home.' Also, the song 'Promises' is another masterpiece. A total blessing you are. What do you find most fulfilling about being a part of the Maverick City Music?
The most fulfilling part in being a part of Maverick City is that it gave me, this little kid from Kentucky, a space to encourage someone else to hold on. These records give people hope for one more day and to not give up.
Do you feel creatives in developed countries are at advantage than those in developing countries?
Yes, absolutely. If for nothing else, time. We have more time on our hands to be creative so we are given an advantage.
Creatives have been described as ones with the ability to feel things deeply. Living in a world full of so much chaos and uncertainties can no doubt be 'a lot.' In between all, we are grateful for creatives like you whose words shine a light in dark places(in the lives of people) Do you have quick tips for other creatives out there afraid to use their Art for just purposes. Perhaps unsure of what people may think. Or probably struggling with self doubt?
I deal with fear and the scary things that come along with being an artist. However- someone has to be courageous first in order to ignite the fires of courage in others. If I had made the decision to walk in the same kind of fear, you would have never heard my music or had the opportunity to be inspired by it. My advice to you: do it afraid.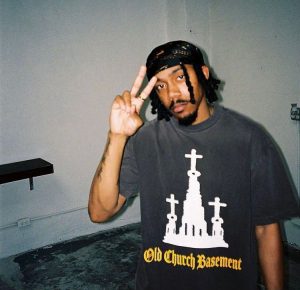 We all have that unique story of finding a light at the end of various tunnels of our lives. Those moments when it feels like our backs are against the wall. But we believe one thing remains constant in the end- the undying and never failing love of God. What we like to describe as the one true source of strength, joy and fulfillment. Can you please share some glimpses of any moment like this for you? The challenge and how God came through for you.
I was ready to quit the day before the "Promises" came out. However I went to sleep that night and woke up the next morning and everything was different. God decided to breathe on a record. He decided to turn this altar, in the form of a song, into a dining room table and invited the world to rediscover him.
Balancing work time and rest time is a struggle for many Creatives. Please can you share a few tips on how you try to balance work time, rest time and even your quiet time with God.
Be friends with the wind. Go do something fun that has nothing to do with your calling. Call your mom, go on vacation, play 2k until you're blue in the face. Follow the compass of your heart.
If you could do a collab as a singer/songwriter with any other artist, what art would that be?
First and foremost, Jon Bellion. Then Charlie Puth, Julia Micheals, Shawn Mendez, Ben Platt, Beyonce, Lizzy McAlpine, Steffany Gretziner, J Cole, Joyner Lucas, and the list goes on.
* Who are your 'ICONS' in the Creative Industry?
I don't have any icons, but I do have respect for a lot of people like Amanda Cook, Celine Dion, Phil Collins, and the list goes on.
What does success mean to you?
Peace, love, and joy in the Holy Ghost. Outside of being able to provide for the ones that I love, success to me looks like having peace when I sleep and being able to be friends with the wind, wherever it may blow. Success to me means having a happy and healthy family and community.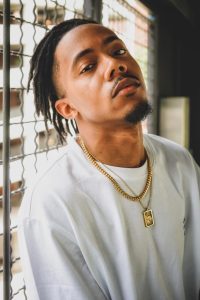 Let's go a little poetic: If poetry is a rainbow and you have a choice of one color in that pallette, what would that be and why?
Probably blue because it can be anything and everything it wants. There is a sense of royalty attached to blue and also a sense of compassion. There is a confidence attached to this color and it has a versatility to it. It's one of my favorite colors.
Please briefly tell us something we do not know about Joe L Barnes.
I don't use the same toothbrush twice.
Massive Love Joe L!
The ICONIC Team