Kennis Clark is wisdom personified. What we like to describe as an 'out of this world' type of wisdom. It's the connection for us. How he connects the dots through his lyrics. How he connects to hearts through Arts and how he effortlessly wears many hats as a worship leader, songwriter, husband and father. It's great to thrive in our passions and visions, but how about we also thrive in our family life and most of all, our relationship with God? This and more is the life Kennis consciously and constantly reflect. Things we love to see!
Join us on this special annual issue- The Revival!
As Kennis Clark shares a truckload of inspiration on his childhood days, dreams, beautiful wife and son and, why it's important for creatives to stay connected to the Creator.
Enjoy and Stay Inspired:
Jo Nketiah, an inspiring poet (and also one of our interviewees for this edition) made a
remarkable statement about how God is not just taught, but discovered. Can you share any special tips that could help individuals better discover and connect with God?
I feel individuals can better discover and connect with God when they are willing to look outside of themselves and examine the amazing world around them. Life is not by happenstance and showing appreciation for it means being mindful that life is a gift. The gift of life was given to us from a being far greater than ourselves. Understanding this creates that curiosity for purpose, leading people to discover God.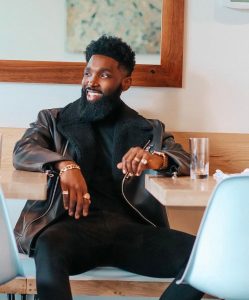 Howwas growing up like?
I grew up in one of the roughest neighborhoods of Long island in a time where gang violence and drugs weighed heavily on the community. I attended my first wake at the age of 12 and seeing people deal with substance abuse was the norm. However, my siblings and I always found ways to enjoy life as best we can as kids. We played outside a lot lol, made tons of friends and explored the world around us. Music particularly played a huge role in my upbringing. I could always count on my mom or dad playing music on the home stereo system while cooking dinner, BBq's or when family came to visit. I soaked it all in. I loved listening and feeling music as a child. It latched onto my heart and never let go. Safe to say, It helped me get away from reality and express emotions I didn't yet know how to articulate as a young boy. As I grew into young adulthood I experimented with making music. Whether it was singing, rapping, or even dancing. Music was at the nucleus of my days.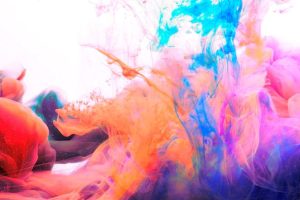 Whatdoes Art mean to you?
Art to me and an expression or ideas, thoughts, feelings, perspectives coupled with the courage to imagine, create and share.
Your identity is NOT based on your activity… It is God's responsibility to bring it to pass. Don't man- handle the miracle.' This is no doubt one of your powerful quotes.
Please can you share a little more on this, especially with regards to the life of a creative?
This is such a powerful quote. I didn't coin it and can't remember who I heard it from but I back it 100%. Man handling the miracle to me is basically trying to take control over life in a way that removes God (who is the ultimate creator,) from it. Through Him there are many things we can accomplish according to His will for our lives. and how He's gifted us. When God makes room for you with your gift we can sometimes suffocate it when we make judgments that steer us off track. Unfortunately we all can fall victim to this. Not saying that doing God's will is always easy but as a creative this is easy to fall into, well at least for me. I have to always be connected to God and hearing what He has me to do next or I will try to forge something that was never meant for me in the first place.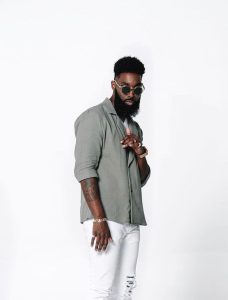 Do you feel creatives in developed countries are at an advantage than those in developing countries?
This is an interesting question. I feel the only advantage might be the access to certain resources to create music digitally and getting it out o the world to hear. However there is amazing talent all over the world and with the growth of social media and video sharing I don't see it being a pitfall for undeveloped countries for too long.
Creatives have been described as ones with the ability to feel things deeply. Living in a world full of so much chaos and uncertainties can no doubt be 'a lot.' In between all, we are grateful for creatives like you whose words shine a light in dark places(in the lives of people)
Do you have quick tips for other creatives out there afraid to use their Art for just purposes. Perhaps unsure of what people may think. Or probably struggling with self doubt?
The best advice I can give other creatives is to be authentic to who you are and your experiences. You have a story, a message, a testimony to share that will and can make an impact on the world. Doubt is a mechanism that decapitates dreams and aspirations. God has placed everyone on earth with a purpose and if yours includes creating some sort of art whether it be music, writing, dancing or something else there's someone on the other side of your fear that needs your gift. In essence the gift that you've been gifted with from God has the ability to keep on giving if you allow it to…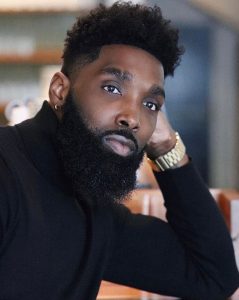 Your songs come with powerful lyrics that speak to the heart. Songs like 'Godfidence' to the most recent one, 'Motive' which hit the New Music Christian Friday Playlist. What would you say are the core inspirations behind the lyrics of your songs?
With every song I create I try to speak from my life's experience/testimony through the lens of my faith. However inspiration can come from God in various ways.
We all have that unique story of finding a light at the end of various tunnels of our
lives. Those moments when it feels like our backs are against the wall. But we believe one thing remains constant in the end- the undying and never failing love of God. What we like to describe as the one true source of strength, joy and fulfillment. Can you please share some glimpses of any moment like this for you? The challenge and how God came through for you.
I feel like God actually came through for me when He pulled me from an opportunity that would've sent me down a wrong path. I was presented an opportunity I thought that I deserved while being an artist in LA. At this time I was not close with God nor did I follow any of His ways. Life consisted of many destructive vices and a door presented itself as an opportunity for fame, money, probably power and respect. All the things I thought I wanted. Things I thought I needed. While on my pursuit to be "Successful" God then closed that door and that's when I realized that I needed Him more than ANYTHING. Looking back in retrospect, He saved me and came through in such a way I could never forget.
We love love how you and your wife, Dr Kristelle reflect the beauty of true love and we love to have both of you featured the next time we are celebrating inspiring couples in the creative industry. But for now, we understand how balancing work time and rest
time is a struggle for many Creatives.
Please can you share a few tips on how you try to balance work time, rest time and family time?
She is amazing! My wife and I are so thankful and blessed. We try to tackle work life balance the best way we can. We try new things with our son and create boundaries for work to not interfere with allocated family quality / rest time. For example: I used to take work calls all through the day and night. My wife initially did not agree with that. I thought I was just being productive. However, by being available all the time for others , I was taking away time from my wife and family when they needed me the most. Long story short I no longer take calls after 9/10pm EST unless my wife approves lol.
If you could do a collab as a worship leader with any other artist, what art would that be?
It would be an amazing worship song with Darell Walls from the walls group.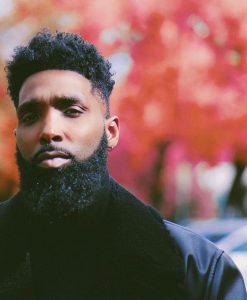 Who are your 'ICONS' in the Creative Industry?
Some of my Icons range from a multitude of genres including Michael Jackson, Travis Greene, Musiq Soulchild, Omarion, Chris Brown, Kierra Sheard, Tank, Kirk Franklin, Usher, Walls Group, Todd Dulaney.
What does success mean to you?
Success to me is when you can wake up and operate in your purpose everyday while inspiring the world and being available and ready for God to use you at any time for His glory. Having wisdom, wealth and time to spend with family might be great too! lol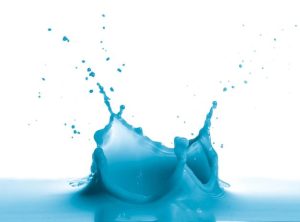 Let's go a little poetic: If poetry is a rainbow and you have a choice of one color in that pallette, what would that be and why?
It would be the color blue. Blue is a serene /calming color that represents intelligence. Blue is cool and relaxing. It can be peaceful, but also can signify depth and power. I feel this is my personality all the way.
Please briefly tell us something we do not know about Kennis Clark.
Well, one thing I don't display much about myself is that I am also a Barber. I've been doing it since my highschool years and really enjoy the art of cutting and styling. One day I will resurface the skill and re-introduce it to the world.
Massive Love Kennis!
The ICONIC Team