Ted is a creative whose works conjures the power of imagination. His breathtaking creativity shows us the awesome, unlimited and liberating power of the mind, and its ability to open us to that childlike wonder. Stunning! This is one word that best describes his creative prowess evident in the works he produces.
Join us on this special issue, as Ted shares glimpses of his journey as a creative and everything in between:
Can you please share a glimpse of how you began your journey as a photoshop artist?
I started as a student who was studying 3D animation, and during that time, I got into photography. From there, I studied more different artists and professional photographers work and got to know more about photoshop and commercial works. That's where my journey began.
Can you remember the first photoshop Art you created, and what inspired it?
It was a girl reading a book on her bed, and fantasy things came out from the book. It was inspired by the feeling of imaginary world we create while reading books.
Please can you share a few quick tips on how creatives can best overcome moments of challenges in their creative journey?
There are many different ways you can conquer the challenges you are facing. Beside researching the solution, you can also talk to other creative minds or friends to see if they have some unique take.
How was growing up like?
I was inspired by many art books and stories growing up. I'm glad that I got to learn how to use and play with my imagination.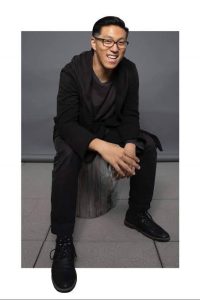 What does Art mean to you?
A way to express our feelings and create joyful visuals to communicate with others. To tell a story.
Do you feel creatives in developed countries are at advantage than those in developing countries?
Anyone can be creative and learn how to express their feelings in different ways.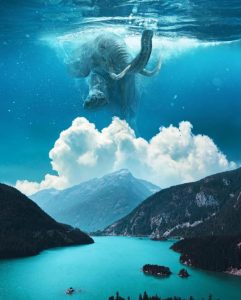 Dreams. We believe every creative has a dream. Aspirations and goals that give us utmost fulfillment when we reach them.
As a creative, how would you best describe your 'dream life.'
My dream life is to be able to do what I love the most and not have to worry too much. Which is what i'm doing right now.
We understand how balancing work time and rest time is a struggle for many Creatives. Please can you share a few tips on how you try to balance work time and rest time?
It's really hard to say because everyone has a different lifestyle. But as long as you are not over stressed and not tired all the time, I think you are doing well. It's important to take breaks sometimes.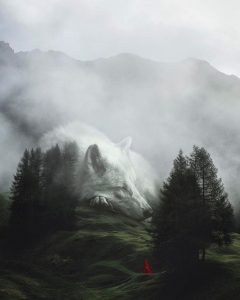 What would you consider most fulfilling about being a photoshop artist?
Seeing my design on billboards or in commercials. Or used by my clients for their product promotion.
If you could do a collab as a photoshop artist with any other artist, what art would that be?
Any styles that are different from mine. As long as we are having fun creating.
Who are your 'ICONS' in the Creative Industry?
Erik Almas,Erik Johansson, and many more.
What does success mean to you?
Achieve great goals and establish your brand.
Let's go a little poetic: If poetry is a rainbow and you have a choice of one color in that pallette, what would that be and why?
It's hard to just pick a color! But mine will probably be red or blue. They are one of my favorite colors!
---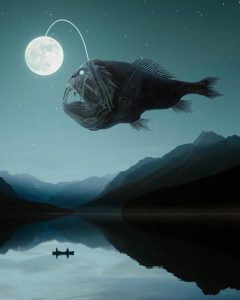 Please briefly tell us something we do not know about Ted Chin.
Ted Chin is a digital artist and photographer from Taiwan now based in San Francisco, USA. He is most well known for his Photoshop composite art. Ted's work can be described as a fantasy world with a touch of surrealism, sometimes with spirits of nature. Ted has been working within digital production for the last 6 years, producing work for countless clients across the globe. His most recent accomplishment is the Adobe Photoshop 2021 splash screen cover artist. There are things in the world that inspire childlike wonder and awe, and it is Ted's passion to recreate and share them with the world.
Massive Love Ted!
The ICONIC Team.