We are in love with Aya! Not just for her stunning creativity as a Poet and Multidisciplinary Artist, but also for her heartwarming personality. It's rare and priceless to find a Creative beautiful, inside out and we cannot but stay in awe of the wonder that she is. One we like to best describe as a Bright Light and a 'Gifted Gift' to the creative industry and beyond.
Join us on this special issue –
As Aya Sunga shares a truckload of inspiration on her creative journey in all beauty, sincerity and relatability.
What does Art mean to you?
I have many definitions of art. As a viewer of art, I define art as an instrument to comfort us, feed our minds with knowledge and our souls with empathy.
As a creator of art, it is my solace and my source of chatarsis.
I shared a quote once: "Art is the loudest silence. Scream quietly."
There are times when words are not enough, thus, we shall say it through dance, sculptures, paintings and other forms of expressions. Growing up in a multilingual family (being exposed in three languages) and acquiring another language in my adult life, has made it challenging for me sometimes to express myself through words. Hence, to make myself heard beyond words, I convey my words through sculptures and ceramic arts.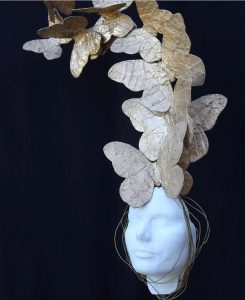 Beautifully, you keep evolving. How you combine being a poet and ceramist is awe inspiring. Specifically on your writings, how would you best describe your style as a poet?
My passions in writing and in sculpting sustain each other. If I experience a writer's block, I create three dimensional objects. If I am not in the mood to create three dimensional objects, I write. I love exploring photography as well. Interchanging these art forms gives me freedom of expression.
I do not have a specific style in writing as my poetic style is instinctive. I write in different forms – from elfchens to free verse, from concrete poetry to prose…depending on my mood. Sometimes, I get inspired by prompts from fellow poets on Instagram. In my teenage years, I penned down politically charged articles, essays and poems for our high school paper. Nowadays, I write mostly about love and romance.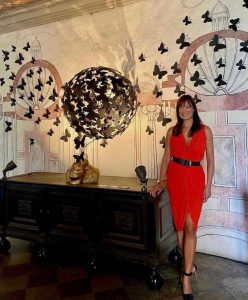 Do you agree Art can be used as a tool for correcting faulty orientations? Kindly share any relatable scenarios if you do.
– Art is a powerful tool to instill a thought in an individual. A thought is the start of an idea that will lead to a discussion. It is through discussions that we can solve an issue or it can pave the way to rectify a faulty orientation. We can always discuss an issue through art.
I remember my graduation project at art school: an exhibition titled The Emigrants, The Immigrants, and The New Settlers inspired by the late Swedish novelist Vilhelm Moberg's trilogy about the Swedish diaspora during the 19th and 20th centuries . The sculptures I showcased depicted the adversities of life the Swedish people encountered during their mass-immigration to the US at that time. Upon the conceptualization of my artworks, immigration was a hot topic in Sweden as the country received a record breaking number of asylum seekers from the Middle East. Through my art, I wanted to remind the audience how Sweden was once upon a time – a country under extreme economic and social repressions that its people had to move to another land in hope of a better life. I wanted to share my thoughts and emotions as well as an immigrant in Sweden. My exhibition might not have corrected a faulty orientation, but I believe that it carried out some major goals of art : to contemplate, to introspect, to educate.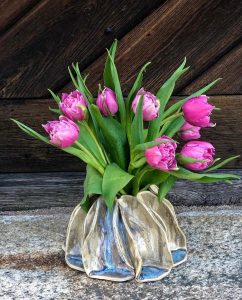 You once mentioned that the three things you love about yourself is your inner child, your empathy and your story. Can you please share a little more on this?
My inner child, my empathy and my story are all interconnected. I love my inner child for she guides me in my creativity, she is my muse. My empathy helps me hone my interpersonal skill, it deepens my connection to others and nourishes my meaningful relationships, hence it enriches my life. I love my story for without it, I wouldn't have got connected with my inner child and with my empathy. Each of us learns something from our own story. The adversities I experienced in life have given me an aptitude to imagine myself in someone else's shoes.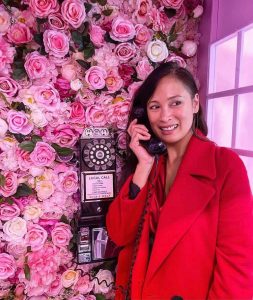 The theme for this edition is 'Boundless.' Have you ever held back your gifts at some point, perhaps through self doubt? Have you ever felt it 'boxed' by someone else or an experience? How did you manage times like this and how do you best face challenges?
My tendency to hold back comes out when I imagine how the viewers will perceive my art. I try to brush it aside when this feeling occurs. Whenever I doubt myself or when I feel anxious about my art, I tell myself a favorite quote from Henri Matisse repeatedly, like a mantra to calm me down: "An artist should never be a prisoner of himself, prisoner of style, prisoner of reputation, prisoner of success."
I feel boundless when I create art like a child, creating with all my heart: abandoning aesthetic, marketability and skill, immensed in a childlike desire for recognition.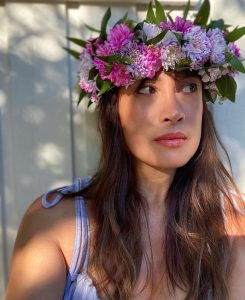 How was growing up like?
I grew up in an underprivileged background. My parents separated when I was 4 years old and from then on, my mother's minimum wage was the only financial resource that could sustain us, I and my three siblings. I knew at a very young age that I had to take care of myself, my siblings and my mother. I did my best to study hard in elementary school so I could get a scholarship for my high school and college education. I dreamt of becoming a child psychologist or physician (along side with becoming an artist). I did not win the scholarship for I ended up as the salutatorian, not the valedictorian (I remember I cried so hard after attending my elementary graduation). Realizing that no one would finance my education and that my ticket to take my family out from difficult situation went to smoke, I came up with a plan B: I tried my fate in fashion modelling which made me able to support myself and my family for years.
Growing up was one of the most difficult challenges in my life so far. I grew up in a three generation household with the absence of a father figure. I realized later on that all the adults in our household during my formative years had issues to deal with themselves. I was happier being at school and with friends rather than being at home. I would find joy in my solitary pursuits during those turbulent times: reading , drawing, writing , creating my own toys, made of natural materials and playing outdoors (being with nature ) made me forget my unstable surroundings.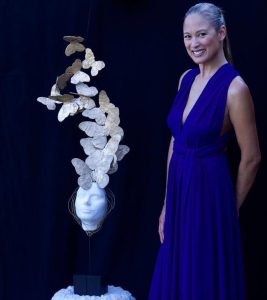 Who are your 'ICONS' in the creative industry?
In visual arts, my ICONS are Louise Bourgeois and Yayoi Kusama who both have unique ways of expressing their arts. These two artists manifest the healing power of art.
They use their own personal stories as essential materials in their creations. In poetry, I look up to Maya Angelou. Her words empower me. I also admire the late Dr. Jose Rizal, a physician, polyglot, multifaceted artist, patriot and the National Hero of my country, the Philippines. His works inspired the Philippine Revolution in 1898 which led to the country's independence from the the 300 year rule of Spain.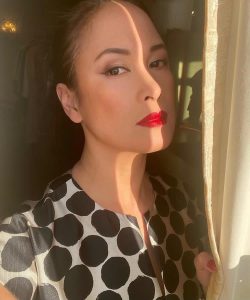 What does success mean to you?
Success to me means liking what I do and being happy with the creative process of my art. It also means acknowledging, following and manifesting my passion which is art.
Let's go a little poetic: If poetry is a rainbow and you have a choice of one color in that pallette, what would that be and why?
I would say, RED. It's my favourite colour and it's the colour that portrays passion. Imagine a red arc in the sky reminding people to follow their passions, how cool would that be?
If you could do a collab as a poet with any other artist, what Art would that be?
To constantly evolve as an artist is one of my goals and one way for me to achieve this is through learning and getting inspired by others. Collaboration with one another makes us grow and get more creative.I would like to collaborate as a poet in any art medium : photography, videography, dance performance and other forms of creative expressions.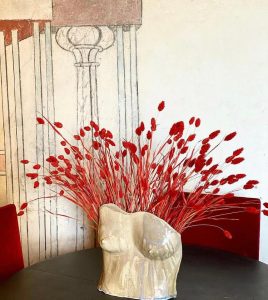 Please briefly tell us something we do not know about Aya.
I pursued one of my dreams, to go to art school, at the age of 40.
I worked with children for 16 years before becoming a dog carer and a full time artist.
I was 43 when I completely embarked on my professional artistic career.
At the age of 17, I founded the La Union Youth Unlimited Resources, a youth organization that aimed to help the street children in my hometown San Fernando, La Union. (It ceased to operate after few years because I had to move out of my home country)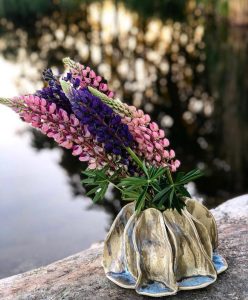 Four years ago, I co-founded a non-profit organization of artists here in Sweden (Filipino Artists Association of Sweden)
whose primary goal is to support each other's creative path.
I love dancing Hula and Aparima.
Massive Love Aya!
The ICONIC Team.