Daniel Zion is one creative out there, quietly shining his bright light as a digital designer and an illustrator. He thrives in the uniqueness of his art and serves as a beautiful reflection of what it means to look our fears in the eyes and go beyond self doubt as creatives. Daniel stays authentic to his roots and create works that uplift values while telling a story within.
Join us on this special issue –
As Daniel shares a truckload of his journey as a creative and everything in between.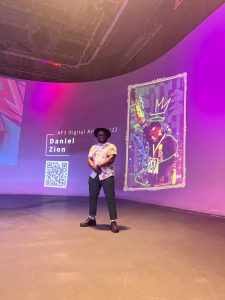 We are in awe of your unique creativity and your style in designing. We are more fascinated by your story, how your love for Art was formed from a tender age and how your mom inspired this journey. Can you please share some more highlights of your creative journey and what you consider most fulfilling about it right now?
My creative journey started at a young age, but I started to define my own art and illustrate the way I do during my college days. After college, I landed a job with an apparel company that designed hats from scratch and that got me excited because it involved illustrating ideas and coming up with new designs, that also pushed me heavily into illustrations and then I took it onto photos and illustrating ideas on pictures. The most fulfilling thing right now is to see people pay attention to my work and my style of design and I get requests for jobs to design projects, right now I work for a billion dollar company that handles some design and productions of some Walmart items like The Home Edit, Mainstays, Better Homes and Gardens etc. and I believe my unique style pushed a way into that field.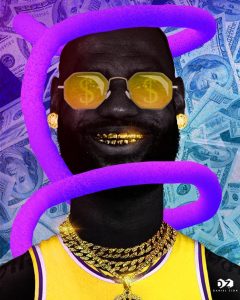 Can you remember the first design you made and what inspired it?
Not vividly, but I do remember I started out just sketching and drawing whatever I saw, I also ventured into drawing comics my elementary and high school days.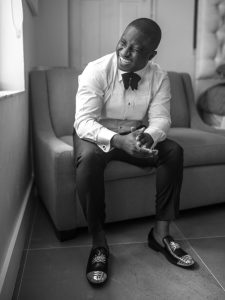 What does Art mean to you?
To me, Art is an expression of one's mind, by communicating this expression and feeling through a creation, which comes in form of many ways, for example: painting, drawing, designing, fashion, music, etc. for me I just illustrate my thoughts.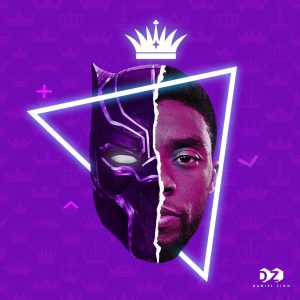 We are grateful to have you onboard this most timely ISSUE with the theme- Boundless. Have you ever held back your gifs at some point, perhaps through self doubt or stage fright? Have you ever felt it 'boxed' by someone else or an experience? If so, how were you able to scale through this phase?
Absolutely, I feel every artist or creative go through a phase of finding their style or voice, I was that creative who was shy to share my work because I was afraid of how people will view my work, if my work was of high standard and all.. In fact it wasn't until the pandemic I started illustrating my ideas and putting them on my social media, I literally did not care anymore how people felt, I gave myself my self validation that I was good at what I did and I had to share my designs and talent.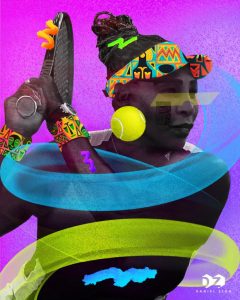 How was growing up like?
Growing up was interesting, I am from a Nigerian home, the culture is very rich and that steers most of my ideas. From a young age my parents knew I had a gift and they didn't stop and kill my gift, instead they encouraged it, my parents supported my art and never steered me away to anything else.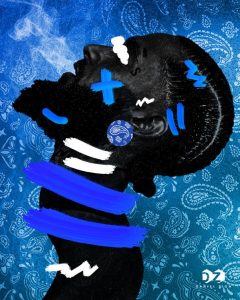 Do you feel creatives in developed countries are at advantage than those in developing countries?
In some way yes, because we over here (in the United States) have the means to share our work on a massive scale and also use technology to enhance our designs, meanwhile some under developed countries do not have the access to amenities we do, or if they do, they would have to pay a lot to access it.
Balancing work time and rest time is a struggle for many Creatives. Please share a few tips on how you try to balance work time, rest time and family time?
Honestly, I just try to relax most of the time and not force my ideas, I take a step back and rest up and reset, they revisit my work, in those time, I stumble on an idea or I discover what I can do different, I try not to rush my work.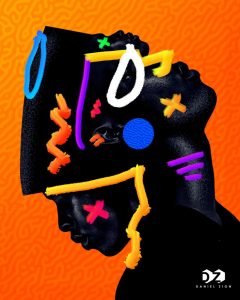 What does success mean to you?
Success to me is achieving a set goal or achieving the most impossible.
Please briefly tell us something we do not know about Daniel Zion.
I am also a skilled drummer, I have been playing the drums since I was 10, I like to play afrobeats, funk, gospel, jazz, rock and roll etc. Music is also my greatest passion and what drives my soul.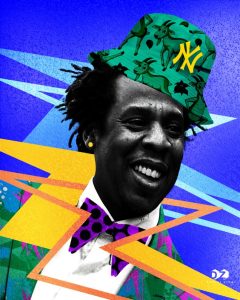 Let's go a little poetic: If poetry is a rainbow and you have a choice of one color in that palette, what would that be and why?
RED, because it stands for confidence, boldness, and all round courageousness.
Massive Love Daniel!
The ICONIC Team.