What does it mean to stay evergreen yet boundless?
To us, it's how Waje continues to thrive, after almost two decades of combining heart soothing melodies with her powerful voice and consciously curated lyrics while maintaining value.
It's how she stays forever young and remains a legend in the fast paced creative industry and beyond.
Almost 19 years is no small feat to stay afloat in the Nigerian music industry, large enough to drown talent without hard work, discipline and the beautiful audacity to explore.
Years have gone by, yet the music ICON, Waje continues to evolve.
Waje shares how she has just 'scratched the surface of her craft and next is to fully and unapologetically ride in the waves of the creative industry, exploring a boundless Waje!'
Join us on this special issue –
As Waje shares a truckload of inspiration on her journey as a creative stuck to God, the difference maker. She also shares helpful tips for struggling creatives and everything in between: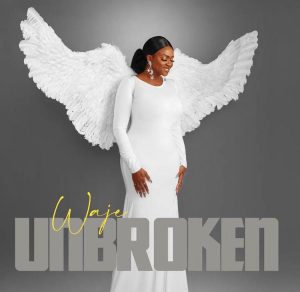 We are in love with your beautiful transition. We see each masterpiece on your new album perfectly reflecting this. Please can you share your story on what led to this rebirth?
I'm so happy that you guys see it and love it as much as I do. Yes everyone heard about the Waje melt down and rant about the difficulties for women in the entertainment industry in Nigeria/Africa in 2019, truthfully it was down to structure, and making the best business decisions for the Waje brand. I signed up with a new management at the turn of 2020 and the synergy has been pure joy and that brought about a reemergence and we tried to present it or as captured in the album WAJE 2.0
An album wrapped in total goodness. Another sweet wonder of how you combine heart soothing melodies with your powerful voice and consciously curated lyrics while maintaining value. A milestone indeed. Can you please share the inspiration behind the album title- UNBROKEN?
This album is a worship and praise expression of God's love, mercy and grace to man, most especially me! The opportunity to be a witness having been a full partaker of God's love inspired this album. I have always wanted to make a gospel Album over the last 19 years of my active career in the music industry, but somehow it just didn't happen until now. I have never hidden my faith and religion so the desire, combined with a talented team and boom here it is. My second album of 2022.
We are grateful to have you onboard this most timely ISSUE with the theme- Boundless. As the creative industry continues to move with the waves, with the times and seasons, you have stayed consistent in your niche and stayed evergreen while doing the unconventional. Can you please share what you consider some of the most fulfilling moments of your journey till date?
Making a song, putting it out and having that one fan connect with it, be inspired by it in ways even I didn't anticipate is always fulfilling. The fans really would make up most of these moments you are asking about. Being able to always engage them with my music, being able to shine the light on societal ills with my music, inspire that little girl and boy to dream big, far and wide. I feel like I have just now scratched the surface of my craft and next is to fully and unapologetically ride the waves of these creative industry, exploring a boundless Waje.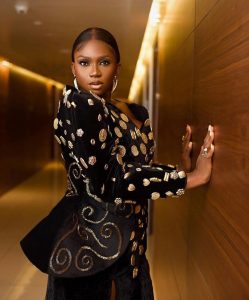 From winning in the just concluded Headies 2022 under the category, Best Vocal Performance (Female), to UNBROKEN hitting the most streamed album on Deezer, these are no doubt high moments for you. It's your passion for us at Hello ICON Magazine. Your voice. The relatable lyrics and just everything that makes Waje, Waje. Can you please share any quick tips for creatives out there who may currently be at that struggling phase or what may be considered as a downtime?
Firstly, I now fully understand that it is God that sustains us in this industry, so, it is for your interest to believe and keep God close. Never be afraid to try, to explore sounds outside your confines… in fact remove the confines and be boundless. Talent is not enough, build character, be disciplined and ensure to secure the right manager/management team, one that fully believes in your craft and the possibilities it holds.
How was growing up like?
Growing up was bitter sweet, bitter because unfortunately I don't remember my childhood that much, but I remember going home on holidays to my grandma's house was the best part of being a child because I'll get to see my cousins. Singing at every given opportunity was sweet.
What does Art mean to you?
Art is freedom to express, paint the world as you see it. It's being whatever you want to be with no boundaries.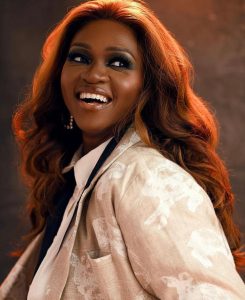 Do you feel creatives in developed countries are at advantage than those in developing countries?
Oh yes, there is a whole lot more access, structures and earning opportunities. However, they have had a longer time to develop their industry with laws and policies that everyone can build upon. Nigeria is leading new front of African creatives breaking boundaries with a whole lot less and I am truly glad to be counted amongst them.
Can you remember the very first song you wrote and what inspired it?
Yes, that was in secondary school and was inspired by a crush I had for a classmate lol
Balancing work time and rest time is a struggle for many Creatives. Please share a few tips on how you try to balance work time with rest time?
Mostly for me work is always outside, up and about so rest time is home, movie series, friends and a good meal.
If you could do a collab with some worship leaders, who will they be?
Chandler Moore,, Travis Greene, Sinach, Mercy Chinwo and so many more
Can you share a few highlights of what we can expect moving on? Would Waje still give us those love, sensational songs or are we going purely gospel music from now?
Oh yes I will sing love songs, sensational songs and more gospel songs. As an artist or a creative you are not limited and I choose not to be qualified into a "type" of artist. I am sure the real question here is if I am now a "gospel Artist"? I would answer that by saying I am a witness of God and I will use His gift to me in full and boundlessly. Like with my music catalogue I am always conscious of messaging, character and the context. Besides how else is my light meant to shine on the entire world if it is confined only to a specific few?
What does success mean to you?
When I can lift others with every height I attain… and also take my entire family with me to Bali (siblings, friends, management staff, band)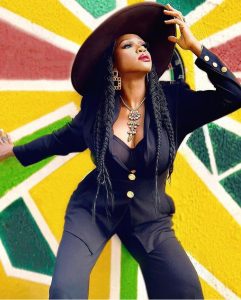 Please briefly tell us something we do not know about Waje.
Hmm what don't you know? Ok got one. That Waje plans to set the record of being the first Nigerian (maybe world) Artist to release three albums (body of work) within 6 months in a calendar year.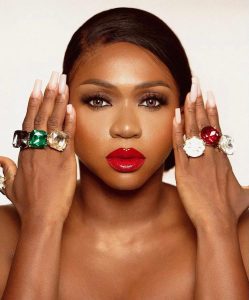 Let's go a little poetic: If poetry is a rainbow and you have a choice of one color in that pallette, what would that be and why?
It would be orange. It's a secondary colour, a blend, fusion. It describes me. I am a blend. I control my shade.
Massive Love Waje!
The ICONIC Team.