Say Hello To The ICON, Marcos Guinoza.
Marcos is one ICONIC creative we like to describe as unique and resilient. How he evolved regardless of life's taunts and how this led him to become more in touch with himself is awe inspiring. Admirable. Marcos continues to portray clear pictures that speak to the heart in many beautiful ways. He also thrives as a journalist who combines his creative art using digital collages to express his concerns and convey his feelings.
Join us on this special annual edition as Marcos shares on the inspirations behind his works, his transition from storytelling to design and other glimpses of his creative journey in entirety.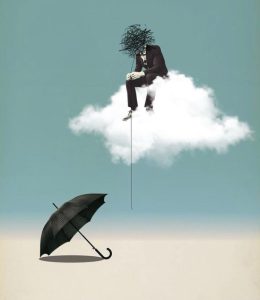 Breathtaking. This is one word that simply describes your works. As a storyteller that does digital collage, your stories are deep, unique, relatable and beautiful. Can you please share some highlights of how you began your creative journey?
I'm a journalist. After working as a journalist for years I decided to change my profession, I became a graphic designer. That is, I exchanged words for images. And I always felt the need to express myself. Back when I worked as a journalist I'd express myself through short stories that I shared with friends and in a personal blog. When I became a graphic designer I took digital collage as a way to express my concerns.
Can you remember the first digital collage you made and what inspired it?
When I discovered digital collage I went through a lot of experimentation with images, you know, a process based on cutting and pasting. It took me a long time to find something that would please me aesthetically and at the same time convey the feelings I wanted to express. Honestly, I don't remember my first collage. I remember several creations that gradually took shape. I discarded a lot of work while I worked on finding something I liked.
What does Art mean to you?
I will answer by quoting a great brazilian poet, Ferreira Gullar: "art exists because life is not enough."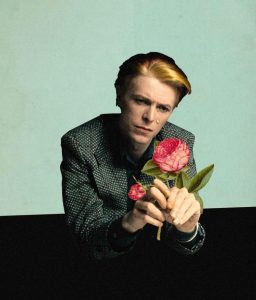 We are grateful to have you onboard this special ISSUE with the theme- Girt, in celebration of inspiring men in the creative industry, also to mark the 0v00 International Men's Day. We understand the growing need to build a culture where men can express emotions like shedding tears without the fear of being looked down upon. The need to create spaces where men can be their most vulnerable selves with family and friends without the fear of being seen as or called a weakling. Do you have any personal related experience to these? Can you share any quick tips that could help to normalize mental health related issues for both men and women?
I'm a gay man. I believe that the whole process of accepting my sexuality has awakened in me a greater ability to deal with my emotions – or, at least, to recognize them without disguises. I believe masculinity has evolved a bit. But unfortunately the heterosexual cis white male remains toxic in a world of privileges.
From the title of your works, one can already see the deep thought process you put into your Art. Your recent masterpiece titled Cleaning' was escorted by the caption, your mind, masculine and toxic, needs daily cleaning, needs to be reset and start all over.' Another deep one here. Can you please share more on the insight behind this?
It's about what I answered in the previous question. It's about changing the view of a world ruled by the heterosexual cis white male. I believe the future is female. I believe women will change the conversation and the way things are.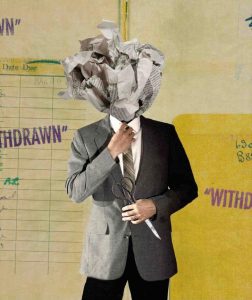 How was growing up like?
Growing up is always painful, but I've survived life's taunts. Besides, life is a bitch isn't it?
Do you feel creatives in developed countries are at advantage than those in developing countries?
Certainly. Who rules the world? Developed countries! Where is the money? In developed countries! Who says what is good and what is bad in art? Developed countries! And the list goes on and on. I think that artists in developing countries are survivors. Despite the difficulties, we still find strength and inspiration to create art.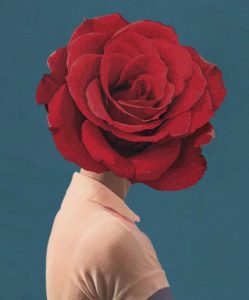 Balancing work time and rest time is a struggle for many Creatives. Please share a few tips on how you try to balance work time, rest time and family time?
You need to know when to stop. But the time to stop may be at 5 am. Those who work with creativity and are passionate about what they do have a different rhythm, they make their own routine. If you are in the middle of a creative process it is very difficult to stop, turn off the light and go for a walk with family or friends. The transition between "real life" and art is not that easy. Though, I alternate between creative periods and empty periods. In the middle of it all lies some creative block, which is fine by me; I rest when I'm not creating.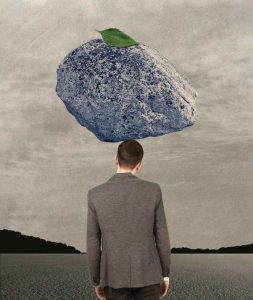 What would you consider most fulfilling about your creative journey right now?
Feedback from people. It's very satisfying to realize how some works have a big impact on these people.
What does success mean to you?
Success is being able to live comfortably doing what you love to do.
Please briefly tell us something we do not know about Marcos Guinoza.
I don't like to be photographed or filmed. Also, I often feel like an imposter.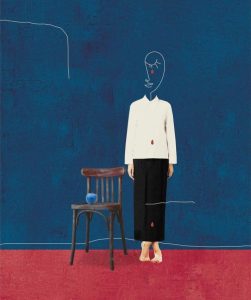 Let's go a little poetic: If poetry is a rainbow and you have a choice of one color in that palette, what would that be and why?
Blue, for sure! Because I love clouds and I love to contemplate the clouds over a blue sky.
Massive Love Marcos!
The ICONIC Team