Everyday at Hello ICON Magazine, we are on the lookout for those who inspire beyond their skills and creativity. Those who combine their Art with a sense of purpose knowing the world is in need of more love, empathy, compassion, kindness and everything beautiful. We are thrilled to have the amazing Travis Greene grace the cover of this special annual ISSUE for men. As one who effortlessly thrives in his ministry, Art and family life we stay in awe of how much brilliance escorts every masterpiece he creates and of course we are totally in love with how he uses his own relatable life stories throughout our Exclusive Interview with him. What beautiful vulnerability to share truth undiluted.
Join us on this special annual edition as Travis Greene shares a truckload of inspiration on spirituality, family life, glimpses of those he would like to do a collab with especially in Africa and many other glimpses of his creative journey.
Enjoy and Stay Inspired
Talk about songs that bring healing, health and wholeness inside out. Talk about songs that refreshes the soul. Talk about a perfect reflection of God's love, grace and beauty. Talk about God's wonder personified. Talk about Travis Greene. We are constantly in awe of your personality and everything you represent as a leader, husband, father, all round creative and more. Can you please share some glimpses of what inspired you into your creative journey as a singer and minister?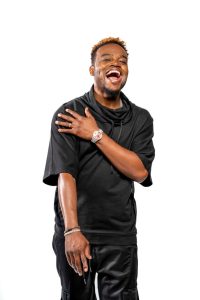 I am honestly just a normal guy in love with an amazing God. My inspiration comes from the miracles that surround me. The gift of translating revelation into melodic form, is far beyond my natural ability. I enjoy music, but the gift I have is one hundred percent God-given. I enjoy worship songs, with meaningful lyrics and heartfelt musical progressions.
We are all about combining Art with purpose and this is what you effortlessly do. Can you remember the first song you wrote, and what inspired it?
One of the first songs I ever wrote and performed was called "Please Don't Ever Change". It was a worship song, that complimented the attributes of God and pondered what a life without His consistency would consist of.
We are grateful to have you onboard this special ISSUE with the theme- Grit, in celebration of inspiring men in the creative industry, also to mark the 2022 International Men's Day. We understand the growing need to build a culture where men can express emotions like shedding tears without the fear of being looked down upon. The need to create spaces where men can be their most vulnerable selves with family and friends without the fear of being seen as or called a weakling. Do have any personal related experience to these? Can you share any quick tips that could help to normalize mental health related issues for both men and women?
I believe it is very important to be balanced emotionally. When one attempts to hold in their pain, or play down their true emotions, it can be very dangerous to their mental health. I am an advocate for therapy, counseling, spiritual mentors, and community. Each of these outlets promote accountability and meaningful relationships that can help bring guidance, clarity, and ultimately peace to one's journey.
At Hello ICON Magazine, we believe and agree nothing can substitute the place of God in the life of every human. Beyond religion. Beyond depression and even the happy times. Beyond failure and even success. There will always be that void until one finally connects, maintains and sustains a personal relationship with God. Can you please share some highlights of how you connected with God on a personal level for the first time? And how you have maintained that relationship overtime.
I was blessed to be born and raised in church. The soundtrack to my entire life has been gospel music. Because of this, I have had the amazing opportunity of learning about God at an early age. In my college years, I gained a personal relationship with Him that radically transformed my life for the better. I've come to find that walking with God is not just right, it's better.
Jo Nketiah, an inspiring poet (and also one of our past interviewees) made a remarkable statement about how God is not just taught, but discovered. Can you share any special tips that could help individuals better discover and connect with God?
I love this quote by Jo. I agree that it's one thing to be taught about God, and completely different to discover more of Him in His presence. One can discover God through His Word, prayer and worship. Practically, when I read the Bible, I am searching for deeper truths about His character and His principles. This discovery leads to a shift in my worldview, preferences, and emotional responses.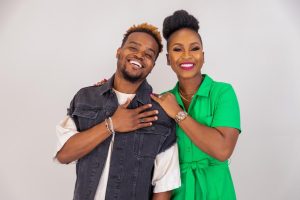 From being pronounced dead at birth and at the age of four, to getting to a phase where you turned to the keyboard instead of drugs and the streets. The inspiration you are lies in depths. Your songs, 'The Hill,' 'You Waited' and more gives glimpses of the miracle your life is. How was growing up like?
My memory of growing up, is a lot of church services! We basically lived in church. In addition, my mother loved music, hosting guests, and cooking. Because of this, there was a lot of joy, laughter, and fun in our home growing up.
What does Art mean to you?
Art is the expression of one's inspiration. Through art, we get a glimpse into someone's perspective of life.
The 'Engage Culture' is such an awe-inspiring platform that 'impacts culture through creativity and influence.' Can you please share more on the vision that birthed this platform?
Engage Culture is the heartbeat behind all that I do in ministry. Culture is undeniable and unavoidable. From the clothes we wear, to the food we eat, to the art we collect, and the philosophies we embrace; Culture surrounds us. There are three responses one can have to culture – conform to it, complain about it, or confront it. Engage Culture invites one to move upstream and confront the culture that is all around us.
Do you feel creatives in developed countries are at advantage than those in developing countries?
I believe that limited resources make you more creative. The lower my budget has been on certain projects, the deeper I had to dig in creating. I have found, depending on the individual, that sometimes too many resources, can make one lazier.
We see your special love for Africa. A massive Love at that. The feeling is no doubt mutual as your name has become a song in itself, chorused across the Nations of Africa. Things we love to see. Can you briefly share what sparked this love for Africa, and any memory of your first visit to Africa?
There is no place in the world quite like Africa. From the passion, to the music, to the culture. Africa is Home for me! My relationship with the continent is one of my most prized gifts. One of the things that make the connection authentic, is that I'm married to a Ghanaian. My first time in Africa was in 2007. That trip was a missions trip to Ghana. I had no idea that years later, God would allow my music to make such an impact.
You recently shared some powerful words- 'the enemy is scared of the version of you that you're scared of.' Research shows how Creatives have been described as ones with the ability to feel things deeply. Living in a world full of so much chaos and uncertainties can no doubt be 'a lot.' In between all, we are grateful for creatives like you whose words shine a light in dark places (in the lives of people). Do you have quick tips for other creatives out there afraid to use their Art for just purposes. Perhaps unsure of what people may think. Or probably struggling with self doubt?
I believe that all creatives struggle with some form of doubt from time to time. The key is remembering the purpose of what you've been allowed to create. The primary reason is to glorify God. We exist to bring Him glory. Secondly, we create to inspire and encourage people. When we hold these truths close to our hearts, doubt and insecurities must take a backseat.
You beautifully combine being a husband, father, pastor, singer, songwriter, versatile instrumentalist, speaker, the list is seemingly endless. Yet, we understand how balancing work time and rest time is a struggle for many Creatives. Please can you share a few tips on how you try to balance work time, rest time and family time?
It honestly took me a while to finally learn balance. A better word for balance is rhythm. I try to maintain a healthy flow and routine. This includes morning prayer, devotion, working out, outings with wife and kids, and occasionally hanging with friends. This is a part of my daily and/or weekly routine. Finding my rhythm has brought much balance and more predictability to my life. This serves as a great source of stability, even in a very busy life.
What would you consider most fulfilling about being a Creative?
The most fulfilling part of being a Creative is hearing or seeing something in front of you that was once only in your mind. The feeling of completing a project is the highlight of being a Creative. Although I truly enjoy the process, the adrenaline of the outcome is what I anticipate most.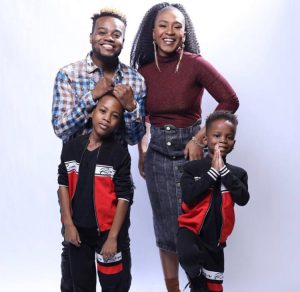 If you could do a collab as a singer with any other artist, what art would that be?
I am looking forward to doing a collab with Nathaniel Bassey and Dunsin Oyekan. Both of these singers inspire me in many ways. So a song with either of them would be a dream come true.
What does success mean to you?
Success is obedience to God. Outcome does not determine success. When we stand before God, the question that will be asked, is not how much money we've made or how many social media followers we have. The only thing that heaven will inquire about is our obedience to God's Word for our lives.
Please briefly tell us something we do not know about Travis Greene.
You may not know that I am a seafood addict. I love all things seafood! I was a pescatarian for three years, before finally reintroducing chicken into my diet.
Let's go a little poetic: If poetry is a rainbow and you have a choice of one color in that pallette, what would that be and why?
This is the easiest question. My color of choice is Green of course. In addition to sharing my last name, it's a great color that looks amazing both dark and light.
Massive Love Pastor Travis!