Emmanuel is a total inspiration with a story most relatable to creatives who constantly thrive beyond all odds. It's never a destination. Never over until it's over. Always a journey, yet Emmanuel's will to breakthrough is beyond personal wins and progress as he also builds a space that empowers other budding creatives along on this journey of fulfillment. You won't be wrong if you call him a pathfinder. Emmanuel continues to build legacy and make an imprint on the sand of time as a lawyer, dancer and creative in entirety.
Join us on this special annual ISSUE- As Emmanuel shares his awe-inspiring story of how he began, what keeps him going and a truckload of other inspirations on his journey.
Enjoy and Stay Inspired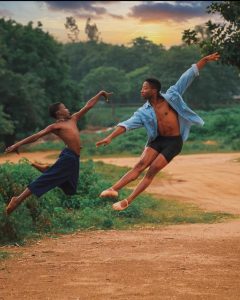 We love how you reflect passion in diverse beautiful ways through dance. How you communicate in every leap and every move made. Can you please share some highlights of how you began your journey as a dancer?
Okay so I wasn't one of those kids that loved dancing as a child, as a matter of fact I knew I could dance as a child but my father even stopped me from dancing in church to the normal praise and worship thing. I think I was in a cab back home and then he said he never wanted to see me dance in church again. I started dancing when I was in 200 level, I think at 15 in the University studying Law and a friend of mine was like "hey Emmanuel just follow me to the dance studio I want to borrow a costume for a Christmas Carol performance" and then I wasn't doing anything that Saturday so I was like, sure let's go. I followed her and so immediately I stepped into the dance studio, everything changed, to be honest. You must have watched those Indian movies where the world slows down and you now start seeing flowers everywhere. I could swear that was what literally happened that day like seeing the dancers move, seeing them in their costumes, and feeling the wooden floor and the classical music, I knew I had to be there. Then I sat down with the dance instructor and she showed me a portrait on the wall of a lady who was like the best dancer in the studio, and she said if I tried my best and I am a hard worker, I would be able to be her dance partner. So that was my goal, to be the girl's dance partner and I achieved that goal in a year. So every Saturday for 5 hours in a week, I trained for 5 years and that has led to the humble person you are speaking with right now. That was basically how I started my journey into dance.
Just platform 'Slum to Stage' is yet another medium your beautiful heart is seen. A space offering free ballet training to underprivileged kids and young adults in Nigeria. Can you please share how this vision started and some highlights of the journey so far?
The vision started in 2020, I was chosen to be an international trainer for my lips an NGO in U.S that uses dance to bring education to children. So I travelled with the team to Rwanda where I worked with them in Kigali to teach Children in underprivileged spaces ballet and help them prepare for their academics. In 2021 last year September to November, I still travelled down to the organization in Guinea to teach 30 adults how to dance as well and to teach them in the company's program. So this organization is in Kigali, Tanzania, Guinea, North Macedonia and the U.S. I saw the skill I was bringing to this company and then I asked myself "why is the company not in Nigeria?" So it was the time when I came back to Guinea, I mean I've been teaching kids all over Nigeria too for free and there was no platform or nobody to follow up the training and then I said to myself, I had to start doing things differently. Instead of just dancing as a performer, I started to now move into teaching kids. So far we've been able to take some kids in Abuja and then have them perform in the Transcorp hotel in just three weeks of training. With the help of so many other people, we've been able to get a safe space for them because the difference is we are not just training them in technique, we are also training them in social and behavioral skills like teamwork, creativity, and self-esteem. So it's not what we teach them which is ballet but how we teach ballet to these kids. We are currently training about 20 kids but we have had 119 applications since the initiative started in July this year.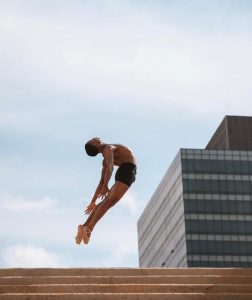 We are grateful to have you on board this special ISSUE with the theme- The Art of Christmas. Do you celebrate Christmas? What's your most memorable moment yet, in this holiday season?
Yes, I celebrate Christmas that is a huge yes. Christmas is the best season for me in the world and honestly, I feel like it's the feeling of Christmas, the feeling of oneness, the feeling of sharing, the feeling of being with family. If you are conversant with the Igbo culture you will know that the Igbos travel to be with family, they have not been with for like one year. So it's the feeling of sharing, of joy, of laughter. That is it for me. I'm a family person, I mean human beings by nature, we are family people so I celebrate Christmas. The most memorable moment for me is now, I have been rehearsing and performing back to back for about a month now and the thought that I am going to leave the city and travel home to my family tomorrow is the best feeling ever. I can't wait to see my family. My family is in Delta State.
How was growing up like?
Growing up was great, I have a large family, two sisters and four brothers but my position in the family is very unique because I am the fourth, and it is easy to get lost in the multitude and what that means is you have people who are older than you so attention is on them and then you have people who are younger than you, attention is also on them. So you are just that one that is just significant in a way. So over the years, when my parents go out they leave my older siblings in charge and my older siblings will now tell me "take care of the younger ones" because I was like the bridge. So growing up I'll say I was trained to be an adult right from childhood. I was that child that when you take a position in class maybe 10th, Parents will say "does the person that took 1st have two heads". So I worked hard in school not because I truly cared at that moment but because I wanted to do my parents proud. I'm that person in the family who you tell sit and he sits, I'm that person whose parents are proud of. It can be a bit overwhelming because you are seen as a strong person all the time. So in times when you want to feel weak or speak to someone about something, they are like brace it up.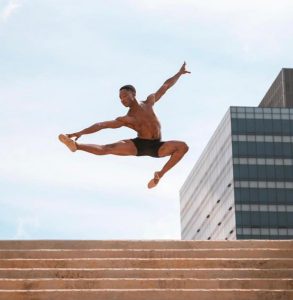 Interestingly, you and George Nicolaides, the two men we have on this Christmas Edition are both lawyers in between living your Arts. What's a typical day for you like? How do you combine being a lawyer and a dancer?
To be honest, it is insane depending on the season and the days. On Monday I go to work by 8:00 and when my mates are having lunch, I have to sneak out of the office and go change into a dance costume and run to the studio to train for like an hour and change back into my suit and rush back to work. So this happens most time and then during weekends, I train. So I think it's just proper scheduling, knowing what it is you have to do and then putting in adequate time to do them. So on days where I have most performances, I get to do my law jobs at night. Currently, I am blessed to have a hybrid job which permits me to work from home and even when I perform most times during the day, I can work from home at night.
What's your dream life as a Creative?
My dream life as a creative is what I am doing now. I think I am at that space where I am adding value to my community and not just existing through life but actually living it. Also being that person I haven't really seen because you know we really do not have so much male ballet dancers in Nigeria. Even for male ballet dancers, they are stereotypes but now I am a ballet dancer who is a Lawyer, who literally invented dance photography in Nigeria, a ballet dancer who speaks, who organizes fund raisers for kids and all of that. So moving out from the stereotype of who a dancer should be, breaking societal stereotypes that men are supposed to do certain things and certain things are reserved for ladies is actually my dream life as a creative. I mean the whole idea of creating is taking something from your mind and bringing it into fission and that is what I have been able to do, so literally I am living my dream life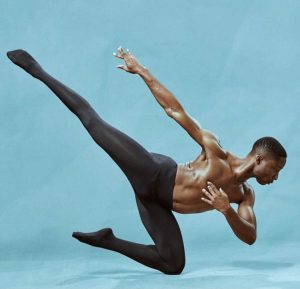 Do you feel creatives in developed countries are at advantage than those in developing countries?
Yes, I totally do. I think it's because of the audience because in developed countries there is audience. For creatives when you create something you are not just creating it for yourself but for the people. I think the people in developed countries are more enlightened to receive what creatives have to give unlike those in developing countries. I mean people in developing countries are thinking of what they can eat and most creatives in Nigeria are not giving such values. Most creatives in Nigeria are giving educational values, and nonconventional values, and our guys are not ready for that. So I think that when we have a community that is settled, our minds can then be open to accepting other things that creatives have to offer.
As creatives, we understand the high tendency of getting stressed out even while pursuing our passion. There are days when even depression may creep in or just that inexplicable feeling of overwhelmingness. Do you have any relatable experience with this? If so, how are you able to manage and thrive beyond phases like this? Any quick tips on 'Mental Health for Creatives.'
Yes, totally, come with me on this journey. Imagine I am done with this performance and everyone is saying "Oh you're amazing, with all the lights and all the cameras" and then you go home to your bed exactly the way you left it. Now when all the lights are off and all the cameras are turned off, all the public accolades are gone and you are alone by yourself. You now start to question who you are literally and then you are like "am I doing the right thing" especially when you aren't following societal standards and you ask "am I right in this space". I will give you a brief background story. I did not graduate with a first class even if I know I should have because all my friends did and I know I can and funny enough my dad knew I could too. So when I didn't graduate with a first class my Dad didn't want to come for my convocation, a day after the convocation he called the entire family and told them that I lost my focus in life when I started dancing. As a man, you know we value the words of our parents very well. So imagine how that has always sat with me and then when I am invited I ask myself "am I doing the right thing" I mean if my father said I have lost my focus in life, is that true? My father knows more than I do right, I mean in Africa we consider our parents as semi-gods. Sometimes when what you are doing doesn't bring enough finance to balance your life and it seems like you are spending more on your dream than it's giving you, yes I can totally relate. I think that what I do literally is to remember why I started and remind myself that there are some things that money cannot buy. One thing like that is the smile on the audience's face when I dance, it is priceless. When I dance and I look beyond the lights and I see a child smiling, it is priceless. The fact that I can literally create a space where children can come and train and forget about things that happened at home is priceless. The fact that a child can dance and leap for joy knowing that when he gets home there is no food to eat for that particular moment is priceless. So things like this actually put joy in my heart. A tip I will say for creatives in the mental health space is that what you are thinking in your mind sometimes is not true. You have to pat yourself in the back and literally count your blessings and name them one by one because you are doing better than you think you are.
Balancing work time and rest time is a struggle for many Creatives. Please share a few tips on how you try to balance work time, rest time and family time.
I think that what I do is to create the time for these things. We all have 24 hours and we decide for ourselves what to do with it. I even go as far as scheduling on my phone to remember when to call my parents and trust me things that mean a lot to you are in your heart. I mean most creatives are attached to social media and if only we can take our minds off this platform we will realize that sometimes we have the time. We know the time we have to really do productive work, the time I have to train but I create time to rest and also create time for family because honestly there are some things that money cannot buy. I create time for family and rest.
What does success mean to you?
For me, to be successful means to LIVE everyday in purpose and in peace.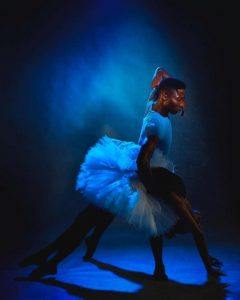 Let's go a little poetic: If poetry is a rainbow and you have a choice of one color in that pallette, what would that be and why?
It would be Blue. Blue is the color of vastness (Sky & Sea). Blue is associated with open spaces, freedom, intuition, imagination, inspiration, and sensitivity. Blue also represents meanings of depth, trust, loyalty, sincerity, wisdom, confidence, stability, faith, and intelligence, most qualities I have and resonate with.
Please share something we do not know about Emmanuel Osahor.
Although I have discipline for food, I'm almost always hungry.
What does Art mean to you?
To me, art is the physical manifestation of who we are and what we create in our sub consciousness.
Art is who I am and how I do the things I do.
Massive Love Emmanuel!
The ICONIC Team